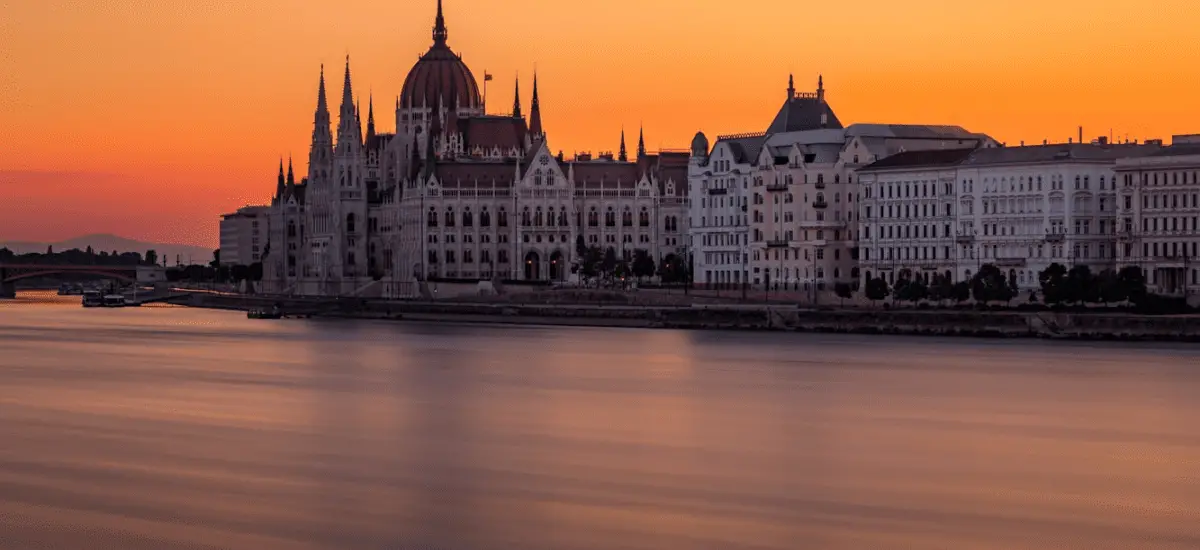 Hungary's location in Central Europe makes it an ideal location to go birdwatching. The country is 50% plains making it easy to spot some of the most unique endemic birds of Hungary along with migratory species. Hungary isn't just a country full of plains and flat land, however. You will find the Transdanubian Mountains running through Hungary along with two major rivers, the Danube and the Tisza, which provide major water sources to animals. The country also has highlands in the north which are part of the Carpathians. The resort area of Lake Balaton and the protected wetlands nearby can be a birdwatching paradise.
What is the best bird watching location in Hungary? 
1. Hortobágy National Park and Lake Tisza
Hortobágy National Park and Lake Tisza are considered the top birdwatching destination in all of Hungary. The area is filled with bird species and birdwatchers will get more bang for their buck when it comes to viewing.
There have been 400 bird species identified in Hungary and 340 of those known species were spotted in the Hortobágy National Park and Lake Tisza region. The reason so many endemic and migratory birds flocking to Hortobágy National Park and Lake Tisza is due to the excellent ecosystem that has developed there.
Birds will find thick grasslands and wetlands that offer an optimal food source. Some of the birds that have been spotted in and around Hortobágy National Park and Lake Tisza are the Red-footed Falcon, Long-legged Buzzard, Montagu's Harrier, and White-tailed Eagle. The park is also home to an unbelievable Crane migration during autumn.
Opened as a national park in 1973, Hortobágy was recognized as a UNESCO World Heritage Site 1999 and completely protected. The park is more than just birds as it offers a peek into Hungarian culture and history.
– TripAdvisor Profile – Hortobagy National Park
– TripAdvisor Profile – Lake Tisza
2. Öreg Lake at Tata and Gerecse Mountains
Just one hour from Budapest, you will find Öreg Lake at Tata and the Gerecse Mountains. Öreg Lake is a popular site as it is a roosting area for migrating White-fronted Geese. Surrounding Öreg Lake are a thick set of woods which are home to more birds seeking shelter.
You will find a host of song birds that make the forest's trees their homes. These can be fun to spot as you attempt to locate them among the large trees. One of the birds you may spot in the trees is the Black and Green Woodpecker which makes its home in the woods around the lake.
Öreg Lake is nearby Tata, a small town in Hungary along the Által-brook. While birding is one of the best pastimes in the area, you can also find historical sites such as Tata Castle. Tata is situated in a low valley between the Gerecse Mountains and the Vértes Mountains.
3. Kiskunság National Park
Kiskunság National Park is another Hungarian birding sight made up of grasslands and wetlands. The best reason for birdwatchers to visit Kiskunság is due to its location. Kiskunság is not far from Budapest which makes it easy to fly into the capital city and reach the birdwatching hotspot. Locals and traveling birders head to Kiskunság as it is possible to visit the location if you are short on time.
The area is home to some of the same birds as Hortobágy, so you won't miss out on many of the species at that location. Some of the species that have been spotted in Kiskunság are the Great Bustard, Stone Curlew, and Collared Pratincole.
Kiskunság National Park was created in 1975 and soon became a UNESCO Biosphere Reserve. The enormous park stretches 520 sq. km. You will find seven different protected units within the national park. Each has its own features. The park isn't just for birdwatching as it hosts a variety of events throughout the year.
According to experienced birders in the area, the villages of Szabadszallas and Fulopszallas are the best locations to view the area's bird life. You do need permission to visit the national park and protected areas which can be granted at Kecskemét.
4. Bükk Mountains
If you fancy some exercise while birdwatching in Hungary, then the Bükk Mountains are an ideal area to explore. The Bükk Mountains are a popular trekking destination and hiking can be combined with birding during a visit.
A large portion of the Bükk Mountains are located in the Bükk National Park. The tree covered mountains of the area make for great birdwatching and provide a different experience to that of the grasslands and wetlands of Hungary. You can spot a variety of woodpeckers in the Bükk Mountains and the forests that cover them. Other birds you may locate are the Hawfinch, Grey Wagtail, and Wryneck.
If you wander into the national park, you will find 431.3 sq. km of protected land. Bükk National Park is Hungary's largest national park and provides one of the most diverse landscapes of any of the country's protected areas. Forests, mountains, caves, valley, and lakes are all found in the national park and can be explored. The diverse landscapes bring out some of the best migratory and endemic birds in all of Hungary.
Hikes and walks can take you through the national park and put you up close to the bird species of Bükk. It isn't just a great birding destination as Bükk National Park is one of the most beautiful natural sites around.
Hungary is an incredible birdwatching location thanks to its diverse landscapes. The country is home to some amazing bird species and combined with the uniqueness that is Hungary, makes for a top birding destination.
We are avid bird-watchers who recently retired, allowing us more time to travel the world. Fortunately, we have managed to visit numerous countries around Europe, Asia, and America. Watching and photographing birds has been a passion for many years and we are making the most of the extra time on our hands!