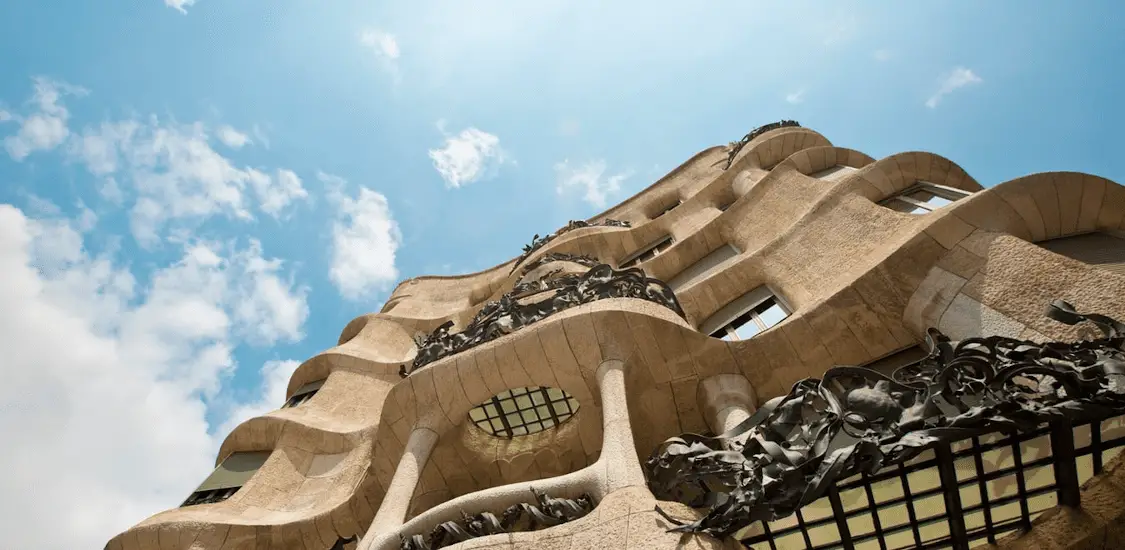 Spain has forever been recognised as a pristine and perfect holiday destination, for anyone from any corner of the earth – and rightly so! With the glorious Mediterranean heat beaming down on the beach cities and golden sands, mandatory day-time napping and a rich, vibrant culture, Spain has a lot to offer in the way of luxury.
Some of us, however, choose to visit the European hotspot for the vividly colourful fauna and flora that call it home.
Birdwatchers from across the globe quite literally flock to see an assortment of both rare and endemic avifauna that inhabit the mainland and island regions. From sightings of the elusive American Gold Plover, the curious Greenland White-Fronted Goose or even just the common quail, Spanish birds offer a charismatic charm that is hard to come by in many other regions.
It doesn't need to be said that Spain is a beautiful place, perfect for holidaymakers, travellers, backpackers and birdwatchers. The country offers an inclusive environment and some picture-perfect locations that truly are unique.
Spain, in total, boasts a population of nearly 47 million people, though there are vastly quiet areas if you prefer your own company. City birds have adjusted well to the hustle and bustle, and though the population might seem large, it shouldn't affect your chances of catching some truly unique creatures.
The country is relatively large, with a total area of 555,990 square miles. There are 15 national parks spread out across the country, providing ample opportunity to absorb the environment. 
Let's take a look at 5 of the best birdwatching locations in Spain
What is the best bird watching location in Spain?
1. Barcelona
Perhaps known mostly for its intimidating soccer prowess, gorgeous works of art and majestic architecture, Barcelona is recognised as the cosmopolitan capital city of Spain. Don't be put off, though, as the city can provide some incredible opportunities to catch some truly beautiful species that have adjusted well to the busy city life.
Barcelona lies on the East Coast of Spain, providing the potential for some stunning oceanic views. Aside from a sprawling mass of beaches, the city offers many pocket parks and community spots, though is predominantly a heavily built-up city – these tall structures can provide a great nesting spot for migrating birds used to busy areas!
Arguably, the best time to visit would be in the peak summer months – this is where you can truly benefit from the friendly locals and touristic locale, as well as bask in the long daylight hours. Visitors can watch out for birds hovering eagerly over the horizon from the comfort of a hotel balcony, comforted by the long, warm evenings. Make sure to pack appropriately – Barcelona can get incredibly hot during the summer. Oh, and don't be afraid to take a little siesta!
Eagle-eyed birdwatchers can expect to catch any of the following:
Parakeets
Parrots
Willow Warbler
Common quails and pheasants
2. Donana National Park
Along the southern coast of Spain lies the Donana National Park, a safe haven for a wide range of migratory and endemic fauna alike. Whilst the park has recently come under a lot of environmental pressure due to various issues, it remains a peaceful and serene location, ideal to catch sight of many rare birds.
Located in Andalusia, in the provinces of Huelva, Donana National Park is a coastal region, with many areas 'off the beaten path.' With oceanic and marshy territories, along with a few vast, grassy plains, Donana creates the best environment to attract a varied range of all sorts of wildlife.
The best time for tourists to see Donana National Park are the nesting periods: from March-May and September to November. These periods are recognised as peak breeding and feeding months, providing the most amount of opportunity to watch the nurturing nature of treetop feeders.
Visitors should pack for warm weather, though come prepared for varied habitation. The marshlands might be difficult to trek through, whilst the ocean breeze can become quite bitter.
Anyone visiting the Donana area of Spain may expect to see:
Red-knobbed coot
Thekla's Lark
Greater Flamingo
Spectacled Warbler
3. Villafafila
The northwestern corner of Spain is a vast marshland with some incredible architectural works that rise above the wet valleys and sunken plains. Lagoons reach out over the horizon, creating the perfect conditions for ducks, geese and moorhens to thrive.
This municipality lies in the province of Zamora; a generally quiet area, with less than 700 inhabitants. It does get busy, however, as Villafafila is a popular area amongst tourists, birdwatchers and hikers alike.
Villafafila is a large, open countryside area, known primarily for its sprawling expanse of lagoons, marshes and ponds. Once a largely forested area, it is now mostly barren and wet.
The marshy province is perhaps best enjoyed in the winter months, where visitors will have the best chances to watch the local wildlife in candid, natural conditions. Temperatures can fall to below 2 degrees Celcius, though, so anyone hoping to visit should come prepared for wet, windy and cold conditions.
Visiting Villafafila will undoubtedly be worth the wet trekking and cold breeze, though, as it is home to a range of majestic birds that are very hard to see in any other part of the world. Keep an eye out, and you might be able to find:
Great Bustard
Griffon Vulture
White Stork
Wallcreeper
4. Santona, Victoria, Joyel Marshes National Park
Whilst it might seem like three separate parks, the Santona, Victoria and Joyel Marshes National Park is one huge nature reserve, formed of an estuary in the Cantabria region of Spain. The hugely expansive wetlands are understood to be of incredible ecological significance to Spanish wildlife, as it acts as a winter refuge for migrating bird species.
The SVJ Marshes National Park is a must-see destination for anyone who considers themselves a birdwatcher, as this migratory passage allows attentive visitors to catch not only the beautiful Spanish species, but migrating birds from other regions. It provides an incredibly diverse experience that you're unlikely to forget!
Located in one of the northernmost parts of the Country, slightly north of Cicero, the SVJ Marshes park is another very wet, swampy area. Undeniably, the best time of the year to visit is during the Winter. This is when you have the best chance to observe migrating or nesting birds seeking safety or rest from the strong oceanic winds.
As this estuary serves as a migratory passage for fish, too, it provides an excellent place for visiting species to hunt and feed, restoring their energy for the long flight ahead of them.
Visitors may find any of the following:
Raptors (not the dinosaur)
Passerine
Herons
Egrets
5. Canary Islands
It's impossible to talk about the luscious scenery of Spain without mentioning the Canary Islands! There are a few different islands that fall into the Canaries, from Mallorca to Tenerife, Gran Canaria to Fuerteventura, though all of these are actually Spanish provinces!
Tourists will be able to catch sight of different birds on different islands, but the warm Mediterranean weather and isolated island feel make the Canary Islands a great place for birdwatchers to observe nature and catch a tan at the same time!
Most visitors choose to go to the Canary Islands in the summer months to really make the most of the beautiful weather, though there is no 'perfect' time to visit – there is a huge assortment of birds to be seen across the whole year.
Anyone planning to visit the Canary Islands should come prepared for warm weather. Visitors should also consider that depending on when they visit, it could be very busy due to holidaymakers!
The habitat across most islands will be largely coastal with a tropical feel, though there are cities and towns that do provide a built-up atmosphere with a lot of hustle and bustle. Just a few birds you may be able to catch are:
Tenerife Blue Chaffinch
Atlantic Canary
Laurel Pigeon
Berthelot's Pipit
We are avid bird-watchers who recently retired, allowing us more time to travel the world. Fortunately, we have managed to visit numerous countries around Europe, Asia, and America. Watching and photographing birds has been a passion for many years and we are making the most of the extra time on our hands!