Utah is brimming with nature and Salt Lake City is its epicenter. It is a great state for bird watching as it is directly in the center of the South/North migration route. The famous Great Salt Lake and the surrounding mountains are paradises for wildlife and watchers. It creates diverse and exciting habitats that make this state one of the best in the United States for bird watching.
Here are our top 4 bird watching locations in Utah.
What is the best bird watching locations in Utah?
1. UTAH NATIONAL PARKS
The Utah National parks are a very popular vacation destination. Activities range from horse riding to dinosaur trails, this place has it all. In total, Utah offers 5 breathtaking National parks that all make for a great day out. The national parks also offer a great opportunity for bird watching. Whether you're visiting the Canyonlands, Zion, Bryce Canyon or Capitol Reef there are great bird watching opportunities available.
The famous Arches national park is one of Americas most iconic attractions and is a great day out. We highly recommend the Delicate Arch trail. For bird watching, we recommend the Matheson reserve that is located in the west of Moab. This location offers a fantastic vantage point over the Colorado river where many birds can be observed. Several boardwalks and trails weave through the area to give watchers a great opportunity to observe some of Utah's best birds.
Zion National park is an incredibly exciting experience and you can't visit Utah without stopping by. Many would argue that Zion is the best park in Utah for bird watching. Combining the ecosystems of the Great Basin, Mojave Desert and the Colorado Plateau it creates a diverse cocktail of habitats that is home to so much wildlife. Some of the birds that are available to see are: White-throated Swift, Black-chinned Hummingbird, Broad-tailed Hummingbird, Gray Flycatcher, Cordilleran Flycatcher, Dusky Flycatcher, Black Phoebe, Ash-throated Flycatcher, Say's Phoebe, Gray Vireo, Pinyon Jay, Plumbeous Vireo, Steller's Jay, Mountain Chickadee.
Every year millions of coastal migratory birds rest at the Great Salt Lake. Utah's national parks are some of the best in the country for catering for bird watchers needs with plenty of amazing trails and hikes available.
– TripAdvisor Profile: Arches     TripAdvisor Profile: Zion    TripAdvisor Profile: MOAB   TripAdvisor Profile: Bryce Canyon
– Lonely Planet Profile : Zion and Bryce Canyon 
– Lonely Planet Profile : MOAB
2. BEAR RIVER MIGRATORY BIRD REFUGE
North of the Great Salt lake resides one of the finest bird watching sites in the West. Spread across 80,000 acres of marshes, mudflats and open water, this diverse and scenic area is home to a variety of birds. One of its main attractions is the White-faced Ibis. Bear River is home to the largest colony of the White-faced Ibis in North America.  Additionally, it is home to the Black-necked Stilts which stop on their migratory journey for rest and resources.
Catch a glimpse of the impressive American white pelican that nest close to the Salt Lake area. If that wasn't enough for you then there are more than eleven species of duck nests, nine species of shorebirds, five gulls and terns, six wander and four species of grebes.
An excellent visitor center is located here also, providing top advise, exhibits and maps of the area. Take a minute to ask the local workers for advice on what to see depending on which time of year you are visiting. They are knowledgeable and helpful and will point you in the right direction for the best bird viewing. If you're tired from walking in Utah's national park then this refuge also offers an uncommon 12-mile automobile route which allows for comfortable and easy viewing of Bear River's famous residence.
Depending on what season you visit, there is always something to see here. In spring you can catch birds in acts of courtship while some baby birds will be out in summer while overwintering birds will appear in plenty in the fall and winter.
Some of the birds available to see here are the: Virginia Rail, Sora, Sandhill Crane, Short-eared Owl, Horned Lark, Marsh Wren, and Yellow-headed Blackbird. In winter, birders might spot Tundra Swan, Bald Eagle, Rough-legged Hawk, and Northern Shrike.
3. FISH SPRINGS NATIONAL WILDLIFE REFUGE
Located in the southern end of the Great Lake Desert is Fish Springs Refuge. It's a beautiful oasis that is brimming with wildlife. Migratory birds, fish, deer, coyotes, and cougars roam this area in great numbers. Rare birds often wander to the oasis as a pit stop on their journey, catch a glimpse of birds such as Reddish Egret, Williamson's Sapsucker, Black-throated Blue Warbler, and Jaegers, Prairie Falcon, Short-eared Owl, Loggerhead Marsh Wren, Shrike, Horned Lark, Sage Thrasher, Yellow-headed Blackbird, and Black-throated Sparrow.
The best time to visit for bird watching would be in Autumn through to the Spring.
4. ANTELOPE ISLAND STATE PARK
Antelope Island is the largest island in the Great Salt Lake. It spans over 28,022 acres and is called home by a variety of wildlife. There are plenty of activities to do here, from mountain biking to horse riding, this amazing park is open all year round.
Migratory birds stop in their millions in late-summer and this event is considered to be one of the best birding phenomena of the West. A wide variety of birds can be seen here and the Wilson Phalarope and Eared Grebe are considered the stars of the show. Visit in late summer for the best chance to see this wonderful event.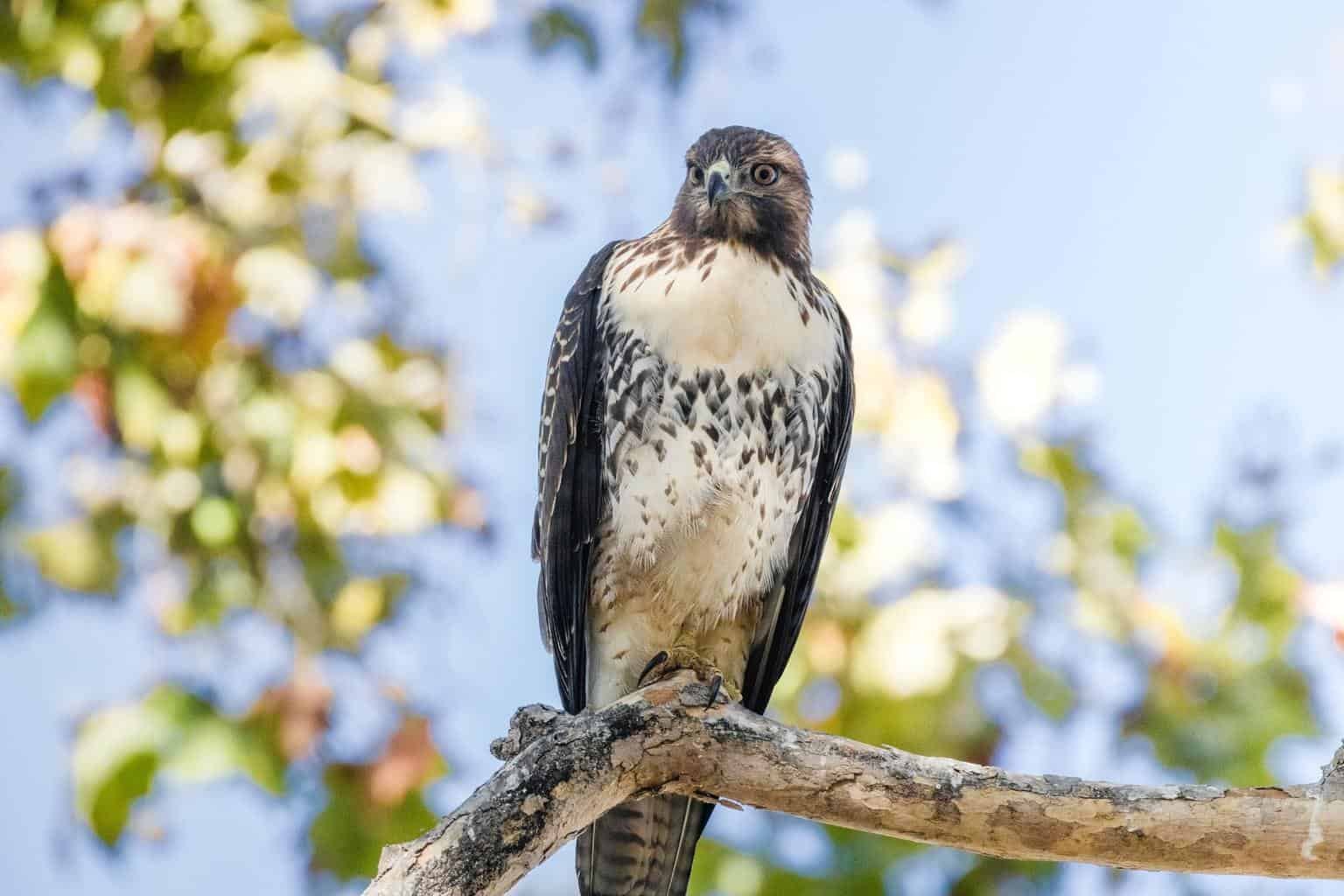 In the state of Oklahoma, there are eight different species of hawk that can be
Read More »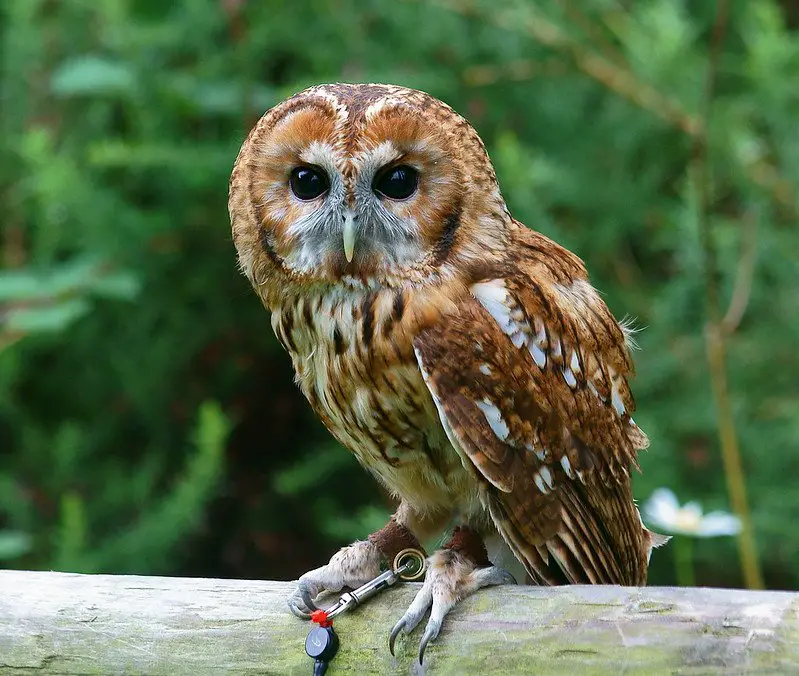 Join us as we take a closer look at 14 different species of birds of
Read More »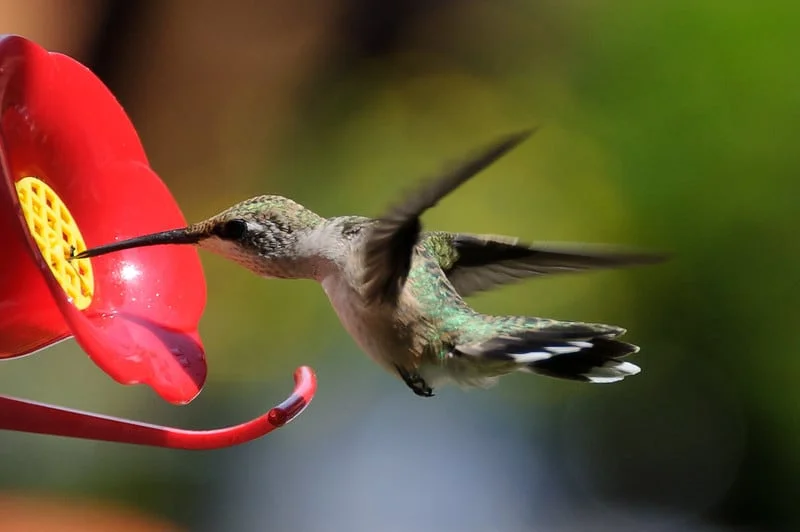 Hummingbirds are most known to prefer to visit a feeder and flowers as the sun
Read More »
We are avid bird-watchers who recently retired, allowing us more time to travel the world. Fortunately, we have managed to visit numerous countries around Europe, Asia, and America. Watching and photographing birds has been a passion for many years and we are making the most of the extra time on our hands!