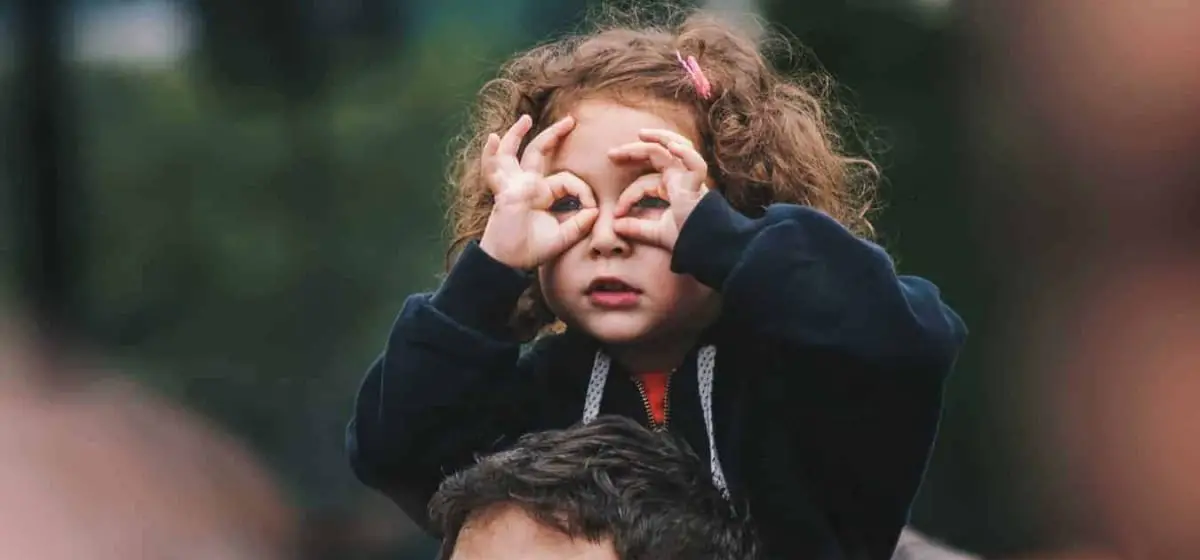 If you're thinking about taking your child birdwatching, the most important thing is having equipment that will keep them engaged! While binoculars are relatively easy to find, finding some that are good for children isn't always as simple. 
In order to find the best bird binoculars for kids you'll need to look for binoculars with a lens diameter of around 30mm or less. This sized binoculars will help your child comfortably hold onto the binoculars, be able to see clearly and will weigh much less than conventional bird watching binoculars.
Another important aspect to consider is the magnification binoculars. While you want them to be able to see what's happening with the birds you're watching, you definitely don't want the binoculars to have too much magnification so that it is difficult for them to use. We recommend sticking to a low magnification – something around x6 – x10.
The same is true for larger pupillary distances, which can get a little difficult for kids if it's too large. Larger pupillary distance will be tough for kids to match with their smaller faces and they might find themselves struggling to see through the lenses. We advise buying binoculars where the pupillary distances can be adjusted. This means that the child can have the perfect distance for them and can adjust them as they grow!
Here are our list of the best binoculars that kids can use!
What is the best kids binoculars?
These binoculars have an 8x zoom so your kids can easily see the birds in the trees or in the air. They're made with high quality rubber over the exterior that makes them shock proof in case they are dropped and the rubber is ergonomic to make them easier to hold. This combination makes them very resistant to damage. Not only that but they come in two different color combinations that your kids are going to like. The lenses are Bk-4 prism and fully-coated to make sure they're getting the same crisp image that you are when they're checking out the skies.
You'll even get a bird map that helps your little one learn about all of the 583 different birds that are found in North America. The map is easy to carry along with them while they're bird watching or they can check it out while they're at home. Either way, they're going to have a way to explore what they're seeing through their lenses.
If you're looking for simple binoculars that will get you one step up from the toys your kids are currently playing with this is the way to go. They come in a range of different colors and they're small enough for little hands. Not only that but they're easy to fold up and put in their pocket (or yours) when no one is using them. What's even better is that these binoculars are shockproof and waterproof, which means they're better protected from the normal antics of smaller children. They'll be okay even if they're dropped or if they're left out in the rain.
You can take these along with you anywhere and you're going to get 8x zoom, which is great for your child to see birds up close without loosing the sense of where they are aiming the binoculars. These lightweight lenses even have rubber around the eyepieces that makes sure your child can pick them up quickly without hurting themselves. Plus the grip is ergonomically designed so it's more comfortable even for longer periods of time.
With these fun green binoculars your little one will have something that's durable but still fun and soft enough for comfort. The exterior is ergonomically designed to make it easy for them to hold onto for even more extended birdwatching trips. Even more importantly the rubberized exterior makes them more durable in case they are accidentally dropped while you're out watching birds. There's also rubber around the eye guards that keeps your children from getting hurt and it makes the dials even easier to adjust so they can get used to the way full-size binoculars work.
The 8x zoom is just enough for them to see everything they want to see and the 21mm lens diameter is just right for small children. It allows them to get the right balance of light flowing through and field of view without being oversized for their smaller faces. The exterior also has anti-friction qualities which keeps them softer on your little ones hands and the whole thing comes with a 30 day money back guarantee and a lifetime free replacement. That way you know they're made to last, no matter what your little one does.
When it comes to finding binoculars for kids you don't always have to look at only the binoculars that are meant for kids. You can also look at small binoculars for adults. These are one such pair you should be taking a look at. They have 12x zoom, which is more powerful than what you're going to find with kids binoculars. They also have a lens diameter of 25mm, which is slightly larger but still small enough that your child will be able to see through them easily. Not only that but they have a whole lot of other features you won't see in kids lenses.
These binoculars are waterproof, which is always important and they have adjustable eye cups that help accommodate those who wear corrective lenses. This ensures you still get a good view of everything around you. On top of that they're small, lightweight and easy to fold up to take along with you wherever you go.
These binoculars have a strap you can use to hold them easily and non-slip rubberized coating that makes sure they're protected in case of drops. Ideal even for low night vision, these binoculars can easily be used by children or adults for any number of different activities.
With these compact binoculars you're getting something that's easy to hold for kids and adults. They offer you plenty of features including 12x zoom that will help you or your little one really see what's flying over their heads. Add in the 25mm optical lens diameter and they're a great match for small children. The lenses are large enough to see plenty but not so large that they are difficult for a small child to look through. You can also choose different settings and combinations with these binoculars.
Lightweight and small, these binoculars are designed to fit easily into your pack or into your pocket and they'll do so even for children. That makes them more convenient for little ones who don't quite understand all the knobs just yet. The folding aspect just makes them even more convenient and the fact that they can be used for just about anything definitely helps. Your kids will enjoy birdwatching with these and they'll definitely enjoy other activities while they're at it. You'll get a carry bag, a cleaning cloth and a neck strap to use with them, which helps you teach your kids about taking care of their tools. Plus it makes them less likely to drop the binoculars while they're using them.
With these high power binoculars you're going to have a magnification factor that is just on the top end of what are suitable for kids – 10x zoom. You'll also get a 25mm lens diameter, which makes them a great size for adults who want a compact system or small children who need them to better fit the shape of their face. They come with night vision features to make sure your child can see clearly even in lower light situations. That way you can go out birdwatching at dusk or right at dawn and get the best view.
These binoculars are compact and lightweight. All you need to do is put them in your child's pack or even in their pocket and they'll be able to keep track of them on their own. They even fold to make them smaller still. All of this means that they're going to be a great option when you're hiking or going somewhere other than your own backyard. The exterior has waterproof and anti-slip features that are great for those who might just be learning how to care for their gear. Your child will be able to easily adjust the dials and see through the eyecups. That gives you plenty of distance and the ability to really watch out for all types of birds.
With these small binoculars you're going to have great features without the bulk and size. They have 8x zoom, which is great for your little one to see everything without having to worry about the shake that can occur with larger magnification. They also have a 21mm lens diameter, which gives just enough size and light. Add in the fact that they're lighter than a phone and you're definitely going to have something your children can use and feel comfortable with. They'll be able to carry them along anywhere they want to go.
The HD vision means that they're crystal clear and you'll be able to see absolutely anything. Not only that but the focus is simple with just a center-focus knob. That makes it easier for you to teach your children how to use the lenses and how to make the adjustments that they need in order to get the best possible view. There's even a warranty included that says these binoculars are built to last and will work the way you expect them to. You get a full year to decide how they're doing for your child. You'll even get a strap and a cleaning cloth and carry bag included so you can teach your child about protecting and caring for their equipment. Plus you can make sure that they're less likely to be dropped during use.
If you're looking to get your children something that will really let them see what's going on and won't be influenced by the weather then these might be the binoculars for you. They're completely waterproof and fog proof, which means you can take them out in a light rain or when the humidity is high and still be able to see clearly. It also means if they get left outside they're still going to be fine no matter what's going on outside. That makes them even more child-friendly and a great choice as their first pair of binoculars.
The non-slip rubber exterior makes them easy to hold onto, even in those less than ideal conditions and the magnification of 8x makes it easy to see just about anything. Your little one will have no problem focusing these in or holding them. Plus, the 25mm lens diameter is just the right size for them to be able to see clearly without getting too wide for them. It also has a 12mm eye relief to make sure you can see just about anything and everything that's out there.
These inexpensive binoculars will help your kid to get used to using a pair of binoculars and make sure that they're still seeing everything they want to see. The low price makes them a great introductory product that helps them really understand birdwatching. They offer 8x zoom, which is ideal for seeing anything without the shake. They also have a 21mm lens diameter, which makes them convenient for your small children to use when they're checking out birds or anything else.
Available in other sizes and types if you prefer, these binoculars have an easy to adjust center-focus, which is simpler for small children to get the hang of. They also have a non-slip rubber coating that's easier to hold, even for small hands. On top of that these binoculars have the ability to absorb even more shock in case they're dropped. They're lightweight and offer a 21 foot focus distance that allows you to see what you're looking for. Not only that but they come with a limited lifetime warranty so you know you're getting something you can count on.
With Nikon you know you're getting something high quality and that's true with these binoculars as well. In fact, you're going to have no problem with the quality or the eco aspect of these ones. That's because these binoculars are completely lead and arsenic free, creating an eco-friendly glass surface that works just as well (if not better) than the ones that you're likely used to. The BK-4 roof prisms create just the right amount of light flow and clarity and your little one is going to love the way everything looks through those lenses.
These binoculars are nitrogen filled, which means they're waterproof as well as fog proof and you'll be able to take your children out for a birdwatching experience without having to worry about the weather. Even with high humidity it will be easy to see what you're looking for and really enjoy the experience of the birds. They also have a rubberized body which allows them to take a little more damage and also makes them more comfortable for your children to hold onto while you're out birdwatching. The rubber makes it easier to keep a good grip even if the conditions aren't ideal. With this set you're even going to get a strap to carry the binoculars and a case to put them in, which makes it easier to store them and take them wherever you and your child want to go.
These inexpensive binoculars still provide you with a good amount of power and benefit. In fact, you're going to get 10x zoom, which gives you child even better power than they'll get with most children's binoculars. They're also going to have 25mm lens diameter which is about as large as you want to get for someone with a smaller face. Add in the 362 foot FoV at 1000 yards and they're really going to have everything that they need to enjoy birdwatching or checking out anything else with their new binoculars.
These are small and lightweight, which makes them easy to store, especially since they fold and fit into their own carrying case. The fact that they're only 0.6 lbs means that your child should be able to easily carry them on their own as well. That's less for you to carry when you're heading out for that next birdwatching adventure. The small size is convenient for small hands and the rubber exterior makes them more durable for drops or just more convenient to hold even over an extended period of time.
The final pair that we have are these, which will give you a whole lot of zoom power if your little one is able to hold steady while looking through them. The 12x zoom can be a little more susceptible to shake than lower zoom options. They also have 25mm optical lenses, which means you're getting plenty of viewing range for children and for adults. Even better, these lenses can be folded up to make them compact and easy to store or carry with you wherever you want to go.
The large eyepieces and the high magnification mean that these work even for adults, so if you're looking for a single pair to share you don't need to look any further than this. You also get something that's waterproof, which makes them easier to use no matter what's happening outdoors. Ideal for day or night, you can get great focus and you'll feel like you're right there next to whatever it is you're looking at. There's adjustable focus and eye width offered on these lenses and the features are simple to adjust. That makes it easier for your child to choose the settings as needed.
What specifications should I look out for in kids binoculars?
When you're trying to find the right birdwatching binoculars you want to look at magnification and you want to look at the size of the lens. Magnification is how much zoom you get with the lenses while the lens size is the overall diameter of the glass you can look through. Now, it can be nice to have a very high level of zoom for your binoculars and you might think that this is the best way to go for your child as well. The truth is, getting too large of magnification can actually backfire in a few different ways.
For one thing, too large of zoom means that you're going to trade off on the brightness of the image, the focus of further depth and the size of the field of view. You're also going to have a whole lot more problems if you get a little bit shaky, which is likely to happen even more so with children. If they move too much and their binoculars have too large of magnification they won't actually be able to get a good focus on anything. A magnification of 8x to 10x is the best way to balance all of these things.
What lens size is best for kids binoculars?
The size of the lenses can be an important factor. For small children you're going to want something small because it matches the size of their face even better. A pair of binoculars that are between 20mm and 30mm are going to be best for small children because they are easy to look through. Larger binoculars might be difficult for them to get good focus through and they might struggle to see through both of the lenses at the same time because they're set too far apart and are too large overall. It's important not to get too small of lenses, however, as they could end up with lower light conditions.
Also, make sure that you're actually getting real binoculars. If you're planning to take your child birdwatching you want to make sure they have something they can actually use. You don't want to take them out with a toy. Sure, the first time that might be fun, but the next time they're going to realize that they can't see nearly as much as you can with toy binoculars (or even much of anything at all) and they're going to want the real lenses that you have. So, choose a pair that's small and inexpensive before you start so they have a chance as well.
Is there a way to help with fogginess?
If there's humidity outside you're going to have fogging on your binoculars, unless you get the right type. When you're buying binoculars look at whether or not they are moisture sealed and waterproof. O-rings matched up with that waterproofing mean that they are going to be entirely moisture proof, which means they'll be fog proof. That's going to be important if you plan to go out in any type of fog or if you're willing to go out birdwatching even if there's a bit of rain outside.
Another aspect of fog proof lenses is that the binoculars themselves are actually filled with Nitrogen or Argon. This means that there's only dry gas on the inside and there's no way that they can fog up this way. It's also going to keep the binoculars from corroding. All of these things are important for your child as well because it makes the binoculars easier to use and easier to care for as well. They don't have to worry about cleaning off their binoculars as much after each use.
If you're looking for the best bird binoculars for kids make sure you're taking a look at each of these different options. You'll find some binoculars that are made specifically for children and you'll find others that are going to make it easier for you to get them into this new hobby with you. All you have to do is decide which of the lenses you prefer and which ones are going to be the best match for your little one. Each one has features that you're going to like.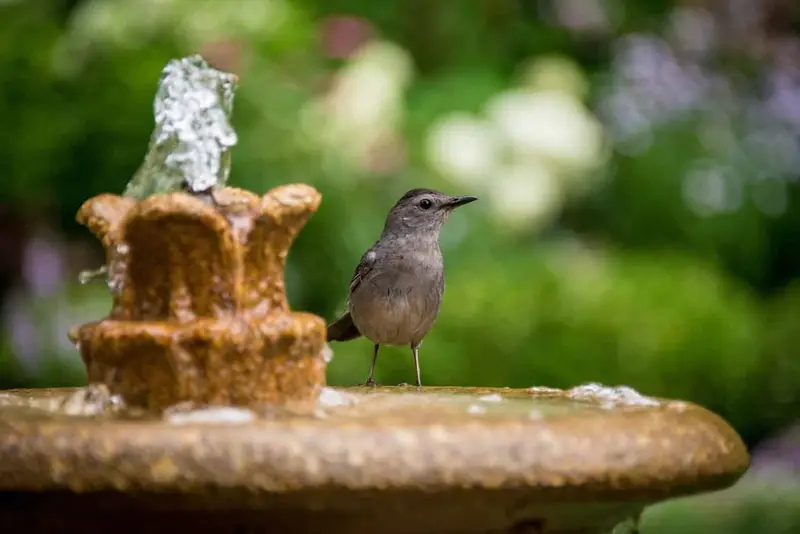 Bird baths can offer your local birds a place to hang out and a nice
Read More »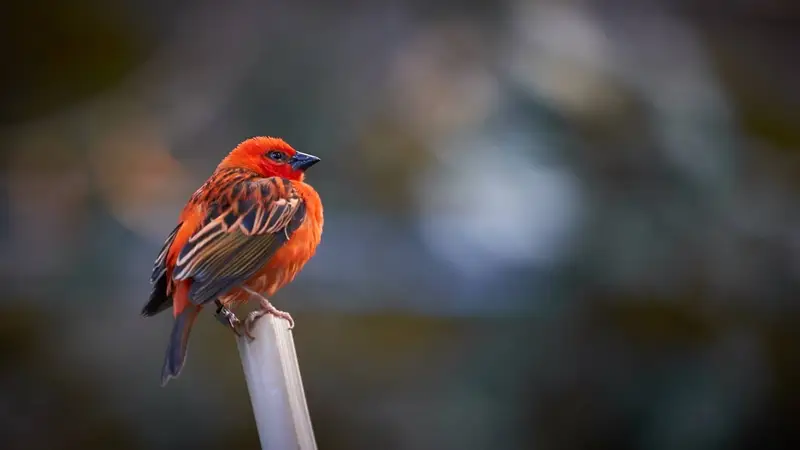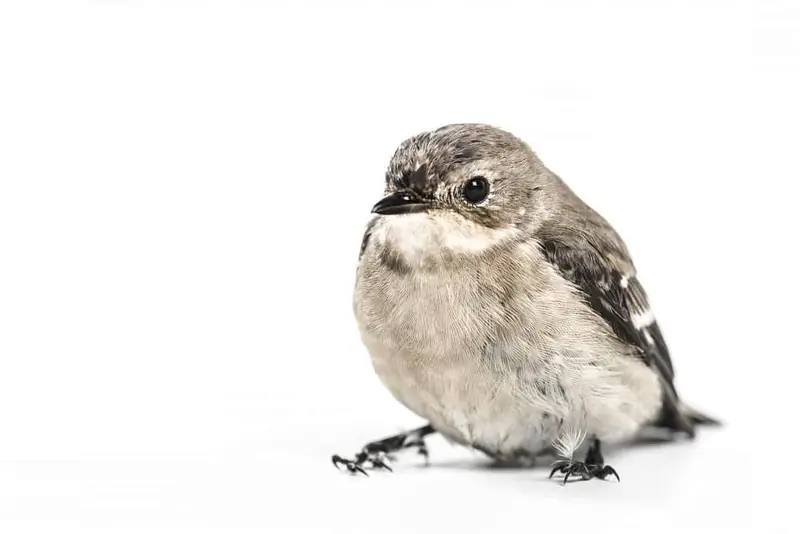 We are avid bird-watchers who recently retired, allowing us more time to travel the world. Fortunately, we have managed to visit numerous countries around Europe, Asia, and America. Watching and photographing birds has been a passion for many years and we are making the most of the extra time on our hands!