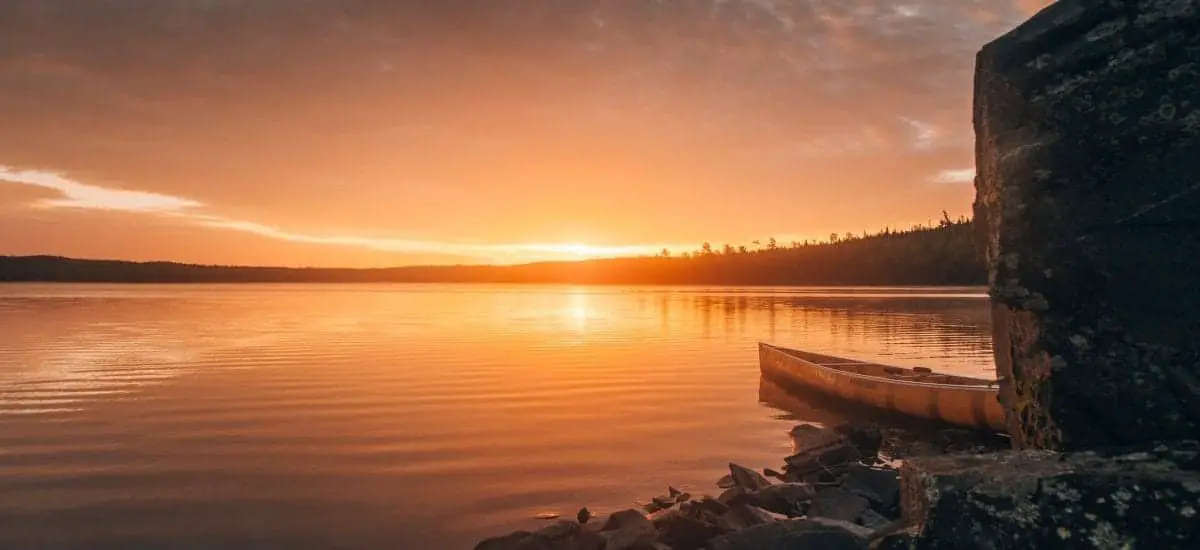 Minnesota is packed with beauty and birds. You do not have to be an avid birdwatcher to enjoy the natural habitats scattered around Minnesota. Birds can be observed and appreciated within and outside of the cities. In Minnesota, more than 400 bird species live with the local population. Here is a detailed list of the 7 best bird watching locations Minnesota has to offer:
What is the best bird watching location in Minnesota?
Sax-Zim Bog is a region of wetland forest that is a well-known ornithological site, not only in Minnesota but also at the national level. Some of the nesting birds that can be seen here include the Ruffed Grouse, Sandhill Crane, Sharp-tailed Grouse, American Woodcock, Upland Sandpiper, Great Gray Owl, Olive-sided Flycatcher, Black-backed Woodpecker, Yellow-bellied Flycatcher, Boreal Chickadee, Gray Jay, Le Conte's Sparrow, Warblers and Bobolink.
Many people like to visit this area in winter when they can see Great Gray Owl, Northern Hawk-Owl, Northern Saw-whet Owl and Boreal Owl. A personal top tip is to visit the Winter Bird Festival in February. Meet others and enjoy the attractions and information offered here. You can find a friend and catch a glimpse of Northern Shrike, Pine Grosbeak, Snow Bunting, Red Crossbill, Common Redpoll, Hoary Redpoll, and White-winged Crossbill.
2. Lost River State Forest
Winter can be a difficult and challenging time to go bird watching. For most people, the best time to observe birds is from late spring to fall. Those who are brave enough to face brave the elements, Lost River state forest will be a great location for you. You may catch a glimpse of some Northern Shrike, Northern Hawk-Owl, Common Redpoll, and Snow Bunting. 
On the east side of the 310 highway lies the Lost River State Forest, where the nesting birds include Black-backed Woodpecker, Spruce Grouse, Yellow-bellied Flycatcher, Boreal Chickadee, Gray Jay, Mourning Warbler and Connecticut Warbler. The Great Gray Owl is one of the famous attractions here.
3. Minnesota Valley River Birding Trail
State rivers make for some of the most beautiful and best birding trails around. This long and action-packed trail is enough to keep you occupied for a full day of bird watching. The wonderful landmarks seen along the stretch of the river are vast and spectacular. A wide array of habitats can be seen, including some open marshes. Here you may be lucky enough to catch a glimpse of the Yellow-headed Blackbirds, though I will warn you, their rough squawks are not tuneful! The bird list will be shorter in winter than in summer but you may be lucky enough to see such treats such as Northern Shrike and Golden Eagle.
4. Hawk Ridge Nature Reserve
Hawk Ridge may be Minnesota's most famous bird site and for good reason. Some of Minnesota's most sought after birds enjoy flying around Hawk Ridge. Lake Superior creates a natural habitat that the birds love. Southbound migrant birds will funnel over Hawk Ridge every year. Northernly or Westernly winds bring cold fronts to the area that will create an impressive amount of migratory birds over mid-September. October is the time to see Golden and Bald Eagles and Goldfish, Northern Goshawks and Red-tailed Hawks.
Most hawks usually fly for two hours after sunrise but their activity decreases in the middle of the afternoon so it is well worth waking up early to catch the best glimpse!
McGregor Marsh is a large marshland located on the glacial Lake Aitkin. This rare combination of habitats gives rise to perfect conditions for two of Minnesota's most sought after birds; Nelson's sharp-tailed sparrow and the Yellow Rail. Come visit in June to give yourself the best chance of a glimpse of the Yellow Rail, this is their favorite spot to nest. Remember to bring a torch and some mosquito repellent, we found the mosquitos were particularly hungry here. McGregor is also a top location to look for other birds, such as Le Conte's, swamp, Savannah sparrows, American bittern, Wilson's snipe, Bobolink, and Marsh Wrens.
Frontenac has been known as one of the best bird watching places since 1800, it's also an ornithologists site in the fall. It's a great location to see migrant birds, an enormous number of 27 different species can fly over here in a single day. The park includes a huge variety of habitats that include: oak woodland, floodplain forest, maple-basswood forest, and grassland. 
It is also home to some beautiful birds such as the Prothonotary warbler, Bald eagle, American redstart and yellow-throated vireo also nest here. Other species to look for in Frontenac are a wild turkey, Savannah sparrows, clay-colored, grasshopper, rose-breasted grosbeak, orchard oriole, hermit thrush, scarlet tanager, Acadian flycatcher, ruddy turnstone, blue-winged warbler, yellow-bellied sapsuckers, Louisiana waterthrush, bobolinks, eastern meadowlarks, Bell's vireos, and sedge wrens.
Itasca is the original and oldest park of Minnesota and has a staggering 100 lakes. Situated between the beautiful counties of Hubbard and Clearwater, this spectacular park provides impressive pine trees that are 300 years old. 
It is also a great park for northern species of birds, these include the Sedge Wrens, Red-Breasted Nuthatch, Common Tern, Common Loon, Hermit and Wood Thrushes, American White pelican, Brown Creeper, Northern Parula, Mourning Warbler, Ovenbird, Ruffed Grouse, Pileated, Black-Backed Woodpeckers, Barred Owl, Northern Goshawk, Bald Eagle, Broad-Winged Hawk, Evening Grosbeak, Alder, Least Flycatcher and Gray Jay.
We are avid bird-watchers who recently retired, allowing us more time to travel the world. Fortunately, we have managed to visit numerous countries around Europe, Asia, and America. Watching and photographing birds has been a passion for many years and we are making the most of the extra time on our hands!