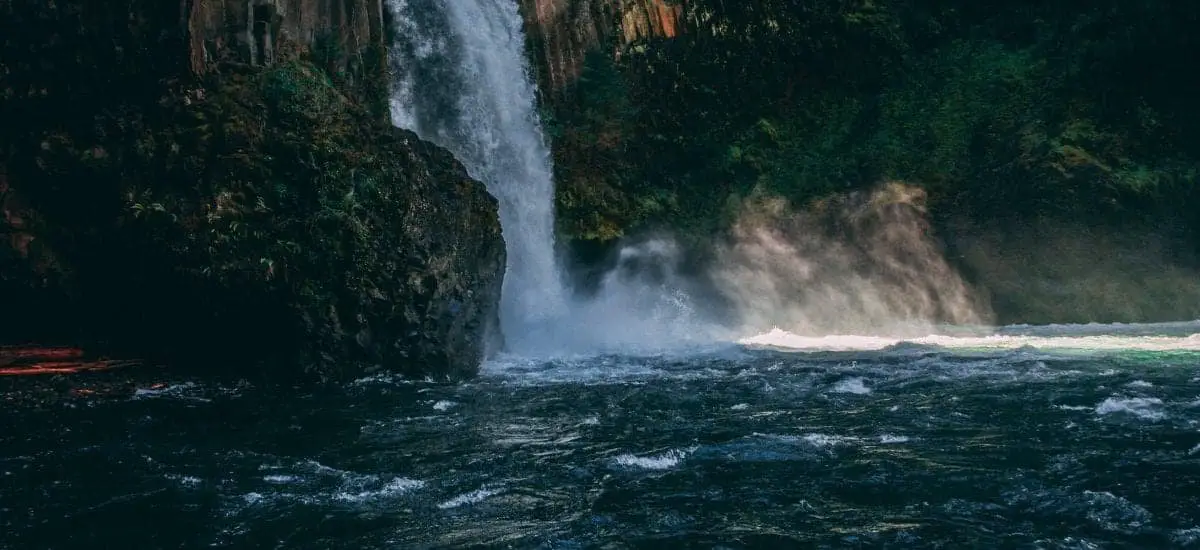 Oregon is an amazing state for bird watching. It offers a glimpse at some of the most staggeringly beautiful birds in America. Ranging from shorebirds nesting on the coast to high altitude birds roaming the Cascade Mountains. – Oregon has the 6th most species of birds in all 50 states of America. Here are our Top 6 bird watching locations in Oregon.
1. TALKING WATER GARDENS
This is one of the most interesting and different parks that Oregon has to offer. In 2010 the cities of Albany and Millersburg created this water treatment wetland that is now named Talking Water Gardens. Its main purpose is to treat water before discharging into the Willamette River, however, it does offer stunning wetlands and hiking trails. It is known for its bird watching also, with chances to catch glimpses of birds such as Heron, Red-winged blackbird and the American Mink.
It offers plenty of other attractions too that make this a great day out. Over 2 miles of walking trails offer great viewpoints to see diverse wildlife in addition to the numerous waterfalls scattered across the park.
The main waterfall offers a mysterious "talking water" phenomenon as the water cascades over the natural topography. Some other attractions to mention would be Wetlands Cells and the Oak Savanna.
2. BASKETT SLOUGH NATIONAL WILDLIFE REFUGE
This refuge is considered to be an important area of wildlife due to the shorebirds that choose to stopover on their migratory journey. Numerous birds pass over in the sky but there are also plenty of birds to see in the Valleys – Black-nested stilts is one of the most popular attractions.
A famous walking loop is the Baskett Butte. Starting off in Coville Road this track will twist and turn down to the lowlands before eventually reaching the Oak forest. A wonderful track with so much to see.
An exciting addition to Basket Slough is the Fender's blue butterfly. Believed to be extinct for years, they were spotted again in the 1980s. They are a species that is highly depended on the oak forest habitat which was once much more dense and expansive than it is today. You will be very lucky to catch a glimpse of this beautiful butterfly however it would make for the most valuable of memories.
3. EE WILSON WILDLIFE AREA
This park has it all – hiking cycling, hunting, bird watching, fishing and group tours. Stretched across 1,600 acres this previous world war 2 army based has been engulfed by nature and offers beautiful historic sites and natural habitats. Be careful however as you do need to buy a parking permit here.
The best time of year to visit for bird watching is April through to August. Some of the best birds on display are:
Bald eagle
Osprey
Red-tailed hawk
Great horned owl
Turkey vulture
Great blue heron
Egret
4. LAKE ABERT
Lake Abert offers beauty and mystery. Lake Abert is one of the biggest lakes in Oregon. It's part of the 50,000 acres of land that is considered to be an area of critical environmental concern.
A rare phenomenon has been occurring for many years. The saltwater lake is disappearing without reason. Scientists are baffled by the phenomenon which is, unfortunately, driving wildlife away.
However do not be turned away, there is still plenty of wildlife to see here. As the lake is disappearing, however, now might be a good time to visit! Lake Abert is home to the impressive Snowy Plover and the American Avocets. In addition, more than 20,000 ducks and 12,000 are believed to call this lake home.
5. MINTO BROWN ISLAND PARK
Spread across 1,200 acres of diverse land, this is the biggest park in Salem. It's an extremely popular bird-watching spot in Oregon and people will travel far and wide to see its beauty. Perfect for hiking, bicycle riding or bird watching, explore lush, open or wooded along the way.
Two popular routes are the Red Osprey and Blue Herron loops which offer 5miles of beautiful trails by themselves. If you feel unsatisfied then there are 8 other expansive and exciting routes to choose from!
6. SUMMER LAKE WILDLIFE AREA
This wildlife area spreads over 18,000 acres of diverse habitats that include – wetlands, open playa, meadows, and desert rangeland. The Ana rivers supply the water that is the catalyst behind the diverse environment. Hugely popular with bird watchers, hikers, fishermen, photographers and hunters this area is a perfect day out for so many adventures.
Rare birds are scattered across the acres, some of the best are the:
Tundra Swan
Ruddy Duck
American White pelican
We are avid bird-watchers who recently retired, allowing us more time to travel the world. Fortunately, we have managed to visit numerous countries around Europe, Asia, and America. Watching and photographing birds has been a passion for many years and we are making the most of the extra time on our hands!