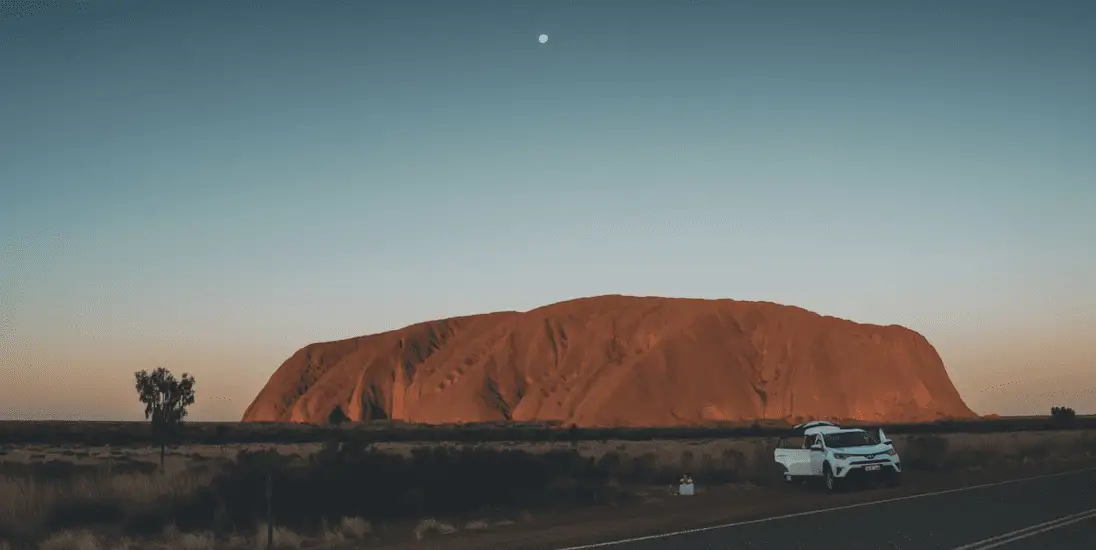 Australia is an enormous country filled with diverse areas and plenty of locations for bird watching. With a staggering 828 species of birds to spot across this island, Australia is considered to be a birder's paradise by many. Colorful, vibrant and unique birds fill the forests, farmland, mountains and driest deserts of Australia. Many areas of Australia are hardly touched by human activity which makes for perfect viewing of birds in their natural habitat. What follows are some of the most popular sites.
WHAT IS THE BEST BIRD WATCHING LOCATION IN Australia?
1. Gluepot Reserve, South Australia 
You'll find the Gluepot Reseve north of Waikeri, which is in the Riverland of South Australia. This is a privately-run reserve and was primarily purchased to protect some of the rare species that live in the region. Some of the birds that you may see while in the Gluepot Reserve include the following;
Black-Eared Miner
Mallee
Red-Lored Whistler
Scarlet-Chested Parrot
Straited Grasswren
The Mallee is on the threatened species list, so seeing this remarkable bird is something special. In addition, the rangers at the reserve will post updates on recent bird sightings and offer tips on improving your chances of seeing the wide range of birds at the location.
Tips: You will need a 4W drive vehicle to access all the areas in the reserve. Plus, you must bring your own water and camping may be less comfortable because campfires are not allowed. However, there are plenty of campgrounds to spend the night in this remarkable location. Of course, if you want to make this a day-trip, then you can find hotel accommodations if camping is not for you.
2. Kakadu, Northern Territory
One of the most popular locations for birdwatching in Australia, the Kakadu offers large floodplains that feature many different types of water birds. What helps make this location so popular is that it is far more accessible than most reserve areas thanks to the beautiful sandstone escarpments and good roads that lead to the many different sites that allow you to view the birds, such as the following;
Banded Fruit Dove
Chestnut-Quilled Rock Pidgeon
Sandstone Shrikethrush
White-Lined Honeyeater
There are many other types of birds in the reserve as well, depending on when you visit the location.
Tips: There are plenty of things to see, including crocodiles, so be careful when you are near rivers, streams, and other bodies of water. The best time to visit this area is during the dry season which runs from June to October. It is also cooler during those months, so it will be more comfortable as you travel from site to site.
Plus, there are plenty of high-quality campgrounds that allow you to rent tents or motorhomes for your stay. Of course, you can decide to stay at a nearby town and enjoy hotel accommodations if being outdoors at night is not for you.
3. Kutini-Payamu Iron Range National Park, Queensland
This is an isolated area in Queensland which houses one of the last remaining lowland rainforests in all of Australia. You can find the park along Cape York on the way to Cairns. The isolation has led to many different species of birds calling this area home. Some of the bird species that you'll see include the following;
Chestnut Breasted Cuckoo
Eclectus & Red-Cheeked Parrots
Magnificent Riflebirds
Trumpet Manucodes
White-Faced Robins
Yellow-Billed Kingfisher
If you are camping in the area, you will get to experience the sights and sounds of many different birds in this remote location. Of course, there are nearby hotels if you want to make it a day trip while enjoying the many other things to do in this region of the country.
Tips: You will need a serious 4W drive vehicle to get to this remarkable location. This is because you must cross several rivers during the journey, so you will need to go during the dry season. That is because the Iron Range is impassible during the wet season.
4. Mallacoota & Croajingolong National Park, Victoria
Located near the town of Mallacoota, the Croajingolong National Park in Victoria is a stark contrast to the other parks that have been listed. You'll find long, sandy beaches, woodlands, and heaths as part of the remarkable terrain. This means that the area supports a wide range of birds, including species that are relatively rare.
Glossy Black Cockatoo
Ground Parrot
Southern Emu-Wren
Spotted Quail Thrush
Wonga Pidgeon
The Ground Parrot is one of the rare birds in the world and well worth seeing if you decide to visit this location. If you decide to visit one of the sea inlets, then you can see the many white, bellied sea eagles that cross the area. And, if you decide to go out at night, then you might come across the large Forest Owl. The owls are quite impressive, but you will have to be sharp-eyed to spot them at night.
Tips: The park itself is quite accessible and hosts many campgrounds. You'll want to stay along the Thurra River or the Wingan Inlet if possible when camping. These offer spectacular places to stay and places you near the birds.
5. Mitchell Plateau, Western Australia
Located in Western Australia, the Mitchell Plateau is a spectacular place all on its own. Featuring numerous gorges, swimming pools, and freshwater plunges, it is also the home of many different species of birds. Some of the more interesting birds in the area include the following;
Black Grasswren
Gouldian Finch
Kimberly Honeyeater
Partridge & White-quilled rock Pidgeon
Red-tailed Black Cockatoo
The Black Grasswren and Kimberly Honeyeater are unique to the Mitchell Plateau and can be found nowhere else. If you go when the woodlands are flowering, then you should expect to see plenty of these birds along with lorikeets that also congregate in the area.
Tips: Be advised that Western Australia and the Mitchell Plateau in particular are not easily accessible. You will need a good off-road vehicle to travel the Gibb River Road which leads to the plateau. However, the trip is well-worth it for birdwatchers. The best time of the year to visit is in the cooler months of July and August.
Australia offers numerous places for you to find many different species of birds. Keep in mind that the countryside can vary considerably, and your trip may be dictated by the accessibility to each location.
We are avid bird-watchers who recently retired, allowing us more time to travel the world. Fortunately, we have managed to visit numerous countries around Europe, Asia, and America. Watching and photographing birds has been a passion for many years and we are making the most of the extra time on our hands!