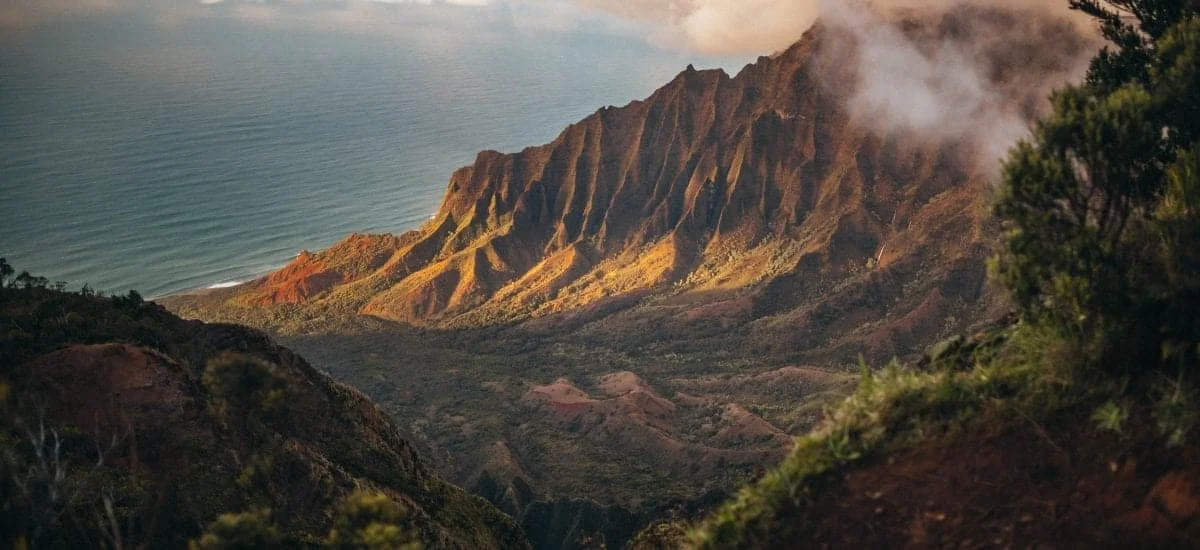 Bird watching in Hawaii is a wonderful way to spend your vacation in the Aloha State. Every Hawaiian Island has its own collection of avian residents. Hawaii presents a stunning opportunity for bird lovers to watch a staggering 285 species of birds that only reside in Hawaii.
While Hawaii consists of only 0.25% of the total landmass of the US, it has over 25% of the endangered species in the nation, a significant number of them birds.
Unfortunately, a high number of these birds have become increasingly under threat in recent years. Many believing that the root of the threat to these birds is over-hunting, loss of habitation, predators and non-native diseases. In fact, numerous scientists have considered Hawaii the extinction capital of the world. An example of one of Hawaii's rare and endangered species is the Pueo Owl, a subspecies of the Alala and short-eared owl, the Hawaiian crow, which unfortunately only survives in captivity.
Follow this article for our 6 best bird watching locations in Hawaii!
What is the best bird watching location in Hawaii?
1. HAWAII VOLCANOES NATIONAL PARK
On Hawaii's largest island is a 500-square-mile national park that offers great viewing of a variety of native birds. Arguably Hawaii's most spectacular park, recent eruptions at two sites within the park has recently caused problems but has also given rise to some uncommon geological creations.
In Hawaii Volcanoes Park we recommend the Kipukapuaulu 1.2mile hike that gives a great chance to see some rare birds and experience the beauty of the park. On this trail, you can see the famous Hawaiian Goose which is a common sight around the park.
There is a refuge within the park that is home to some of the most endangered birds in the world. However, we would recommend arranging a visit in advance as demand can be large. Some of the birds available to be seen here are the: Hawaii Elepaio, Apapane, Iiwi, Akiapolaau, Hawaii Creeper, and Hawaii Akepa.
2. KAUAI 
Kauai is an island that is often referred to as the 'Golden Isle' thanks to its vast and dense rainforest. Dramatic cliffs in the North have often been a popular spot for Hollywood movie films while 10mile-wide Waimea Canyon offers spectacular sights. This combination of diverse habitats and geological features makes Kanau a must-visit.
Offering an extraordinary variety of bird watching opportunities including that include sea and forest birds. Here, you can discover the Anianiau, a honeycreeper found nowhere else in Hawaii, or the world. A memorable visit for any bird watching enthusiasts.
One of the best parks on Kauai is Koke's State Park. Offering red lava cliffs and a spectacular view of the Waimea Canyon, this road offers some of the best views in Hawaii. The park offers a glimpse at so many birds that include: Hawaiian Goose, Kauai Elepaio, Apapane, Iiwi, Anianiau, Kauai Amakihi, and Akekee.
Some of the rarest birds on the planet reside here, chance your luck and try your best to catch a glimpse of these birds:
Further north of Kauai is the Kilauea Point National Wildlife Refuge which is located on the cliffs. There is plenty of wildlife and sightseeing to do here, a particular highlight is the 1913 historic lighthouse. Here you can catch a glimpse of the famous Hawaiian monk seals and Laysan Albatross.
3. KE ALA HELE MAKALAE
This beautiful track follows the coastline of Kauai for 7 miles. Starting at the Lydgate State Park and finishing at the Ahihi Point, the track features a few incredible spots along the shorelines as well as plenty of spots for activities. Ke Ala Hele Makalae is an ideal day out for the entire family even if you are not only visiting for the bird watching. This place packs in wildlife, activities, and beauty in abundance.
We would issue a warning that it can become very busy here and there can be queues for activities. Visit as early as possible to beat the crowds and make the most of the facilities!
4. PEARL HARBOR BIKE PATH
For visitors who are keen birders and enjoy visiting culturally significant sites then this path is for you! Located in Honolulu it is a previous world war 2 landing zone and therefore offers a real treat for anyone who enjoys both history and bird watching.
The path is a staggering 10miles long that makes it an incredible day-hike. Brimming with coastal wildlife this path is an incredible hike for families, couples or cyclists. The pearl harbor bike path is a favorite with so many visitors to Hawaii.
5. MAUI 
Maui arguably offers the best location for bird watching in Hawaii, particularly for rare birds. On the slopes of Haleakala, you can discover the nene goose, the state bird of Hawaii. The nene is an endangered species found in no other place on the planet. Keen bird watchers can take a guided hike that is offered by the National Park Service into the Waikamoi Preserve. 
Here, you can discover a portion of the rarer species of birds, for example, crested honeycreeper or the Akohekohe and the Maui parrotbill or Kiwikiu. To discover some water birds in Maui, your best bet is to visit Kealia National Wildlife Refuge or Kanaha Pond State Wildlife Refuge.
6. OAHU 
Comprised of numerous beautiful islands, Oahu has less rare and endangered birds than the other islands however may be the best place to see sea birds. One of the best attractions is the beautiful Makapu'u Point Lighthouse. The lighthouse has created a hiking track that is a great trail to take if you're interested in water birds.
We also recommend the Enchanted Lake Bird Sanctuary in Kailua as well as the James Campbell National Wildlife Refuge. Here down the marshlands, you could observe the rare Hawaiian stilt or long-legged ae'o, a breed of the black-necked stilt.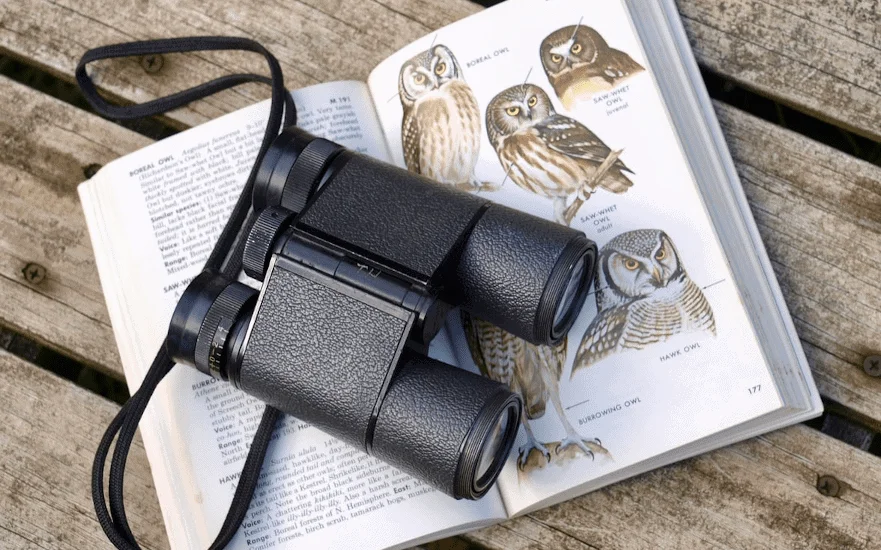 Article Summary: Best Budget Binoculars: Nikon 8250 Aculon 16×50 Best Mid-tier Binoculars: Nikon Monarch 5
Read More »
We are avid bird-watchers who recently retired, allowing us more time to travel the world. Fortunately, we have managed to visit numerous countries around Europe, Asia, and America. Watching and photographing birds has been a passion for many years and we are making the most of the extra time on our hands!