During recent years Thailand has become a tourist hot spot for its beautiful beaches, dramatic coastline and dense rain forests. Away from the carnage of Bangkok and the popular beaches of the south are some of the best national parks in the world for bird watching.  With a staggering 1071 species of birds, Thailand really is a birders paradise. Many of the bird species that can be seen here are native and can only be seen in Thailand and its neighboring countries. Bird watching is a tranquil activity that can be enjoyed by all ages. You will struggle to find a country that offers such a wide variety of bird shapes, color and sizes than Thailand. This article will highlight the best bird watching locations in all of Thailand.
What is the best bird watching locations in Thailand? 
1. Doi Lang
Located in the Chiang Mai Province in Northern Thailand, Doi Lang borders Burma, and is in reach of the Himalayan foothills. Northern Thailand has several areas controlled by different tribes with different cultures and languages. Its provincial capital is the popular tourist destination Chiang Mai, nestled into the mountains of Thailand.
Northern Thailand is characterized by heavily forested mountain peaks and lowland wetlands. It's cooler in Northern Thailand than other areas, and harbors different birdwatching opportunities.
The diversity of landscape and altitude lend to a variety of sub climates, which means different weather for different birds to enjoy. You'll find some birds in the mountains, some in the valleys, some in the lowlands… Bring your hiking gear!
Northern Thailand has birds to observe all year-round. Due to the sights that are there to see, the terrain, and the culture itself, plan on taking a few weeks when scheduling your visit, no matter what time of year you plan to go.
There are over 300 varieties of birds to check out throughout the region, some come and go throughout the changing of the seasons. However, several species call the Doi Lang area home year-round. You'll find:
Red-tailed Laughingthrush

 

Green Cochoa

   

Whiskered Yuhina

   

Fire-tailed Sunbird

 

Mountain Bamboo Partridge
These are just five out of hundreds of species, all either indigenous to Northern Thailand, or travelling back and forth between Thailand and Burma.
2. Kanchanaburi
Located in Western Thailand, Kanchanaburi is one of the cheapest tourist destinations in Thailand and is a great launch point to head into the forests.
Western Thailand isn't as neatly carved up as the other regions of Thailand with more woods and pristine forests unaltered by people. In fact, in this part of Thailand alone there are 5 national parks and harbors the largest wooded area in all of mainland southeast Asia.
Western Thailand boasts mountains and river valleys to the north, lowlands and an oceanic landscape to the south.
The best time to visit and catch some birdwatching is in between May and July. This is when there is a more even-tempered climate – from the northern mountainous region to the southern lowlands. Also, this is when a large number of bird species will be breeding and offers up good opportunities to catch a glimpse of them.
Some of the bird species that can be seen here are:
 

Ayeyarwady Bulbul

 

Yellow-vented Warbler

 

Black-headed Woodpecker

White-necked Laughingthrush

Rufous-necked Hornbill
There are birding tours available for western Thailand, and due to the nature of the wildlife that fills the woods, it would be best to stick to a tour. Just like anywhere else with any form of dangerous wildlife- better to be safe than sorry.
3. Hat Yai
Hat Yai is the third largest city in Thailand and resides in the peninsula of Southern Thailand. There are a host of tourist attractions (the ocean being among them), which is why Hat Yai is a great launch point to head out for some birdwatching.
The majority of the natural rain forests have been removed from Southern Thailand and have been replaced with rubber trees and palms. A mix of eroded limestone coasts, outlying islands, beaches, mountain chains, lakes, rivers, can be found within and around the peninsula of Southern Thailand.
When planning a trip to South Thailand, you're going to need a good deal of time if you're after a bunch of different sights to visit.
Hot and humid is the norm in South Thailand, and the possibility of showers is never off the table. That said, the driest time to go visit would be from January to April.
Southern Thailand is packed with different tourist attractions. Because of this, there's little traffic heading into the region's national parks, leaving the birdwatcher to head out into places where people don't go out of their way to see.
Though many of the original indigenous birds have either gone extinct or headed elsewhere due to deforestation, there are many that have taken residence. You'll find:
Malayan Banded Pitta

Rhinoceros Hornbill

Crested Jay

 

Gould's Frogmouth

Olive-backed Woodpecker
4. Bangkok
Bangkok is the largest primate city in the world, a popular tourist city, and isn't far from some of the best birding sights in Central Thailand.
What is a primate city?
In 1939 a geographer called Mark Jefferson proposed that a primate city is – "twice as large as the next largest city and more than twice as significant".
Back to the birds! Throughout Central Thailand, you'll find wetlands, fields cleared for farming, mountains, the coast, forests, and national parks. Despite all of this diversity of landscape, the best places for birding are just south of Bangkok either close to, or on, the coast.
The climate is typically hot and humid, with temperatures cooling off slightly during winter months.
The best bet would be early in the rain season, between May and June as it isn't as wet or hot yet. There's an enormous amount of species migrating up or down the coast that can be spotted wading in the shallows, alongside the indigenous wading birds.
There are many places in this heavily populated urban area that have become the 'go-to' zones for a huge variety of wading birds, among other coastal breeds. Some you'll find there are:
Asian Golden Weaver

Spot-billed Pelican

Pied Harrier

Greater Painted Snipe

Spoon-billed Sandpiper
Though you'll not have to travel far from where you're staying in Bangkok to hit the reserves, plan ahead to include plenty of time to get there. Traffic is a constant, and can be more time consuming than you'd think. The earlier the better.
5. Saraburi
Saraburi is positioned westerly of two large national parks that have been noted as great birding areas. The largest of the regions Thailand has been segmented into, Northeastern Thailand borders two other countries- Laos and Cambodia, and harbors 19 provinces.
The size of this region lends to a variety of different landscapes. From enormous basins to grasslands, forested hills and flatlands to barren plains. Infrequent rainfall tends to make the majority of this region subject to drought, forcing wildlife to migrate to other areas of the country.
The best time to visit Saraburi is during the dry months March-April. This is also when the large bird species begin their migration.
Greater Northeastern Thailand is largely left alone by birdwatchers, meaning that it's full of adventures and opportunities for the diehard birder. Some species you'll find are:
Coral-billed Ground Cuckoo

White-browed Fantail

Siamese Fire Back

Mountain Scops Owls

Fire-breasted Flowerpecker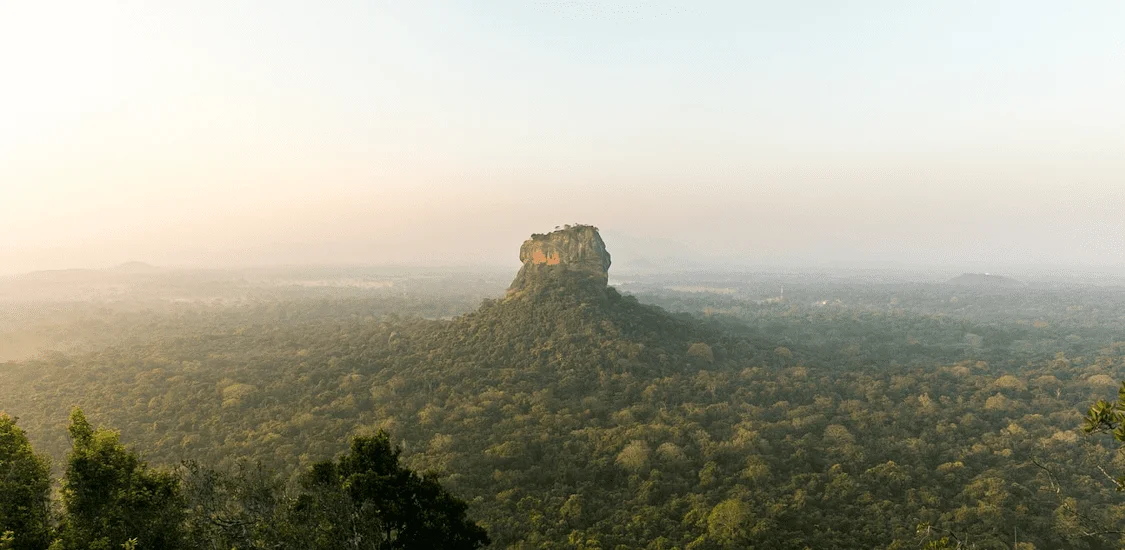 A large island off the southern coast of India, Sri Lanka offers many different locations
Read More »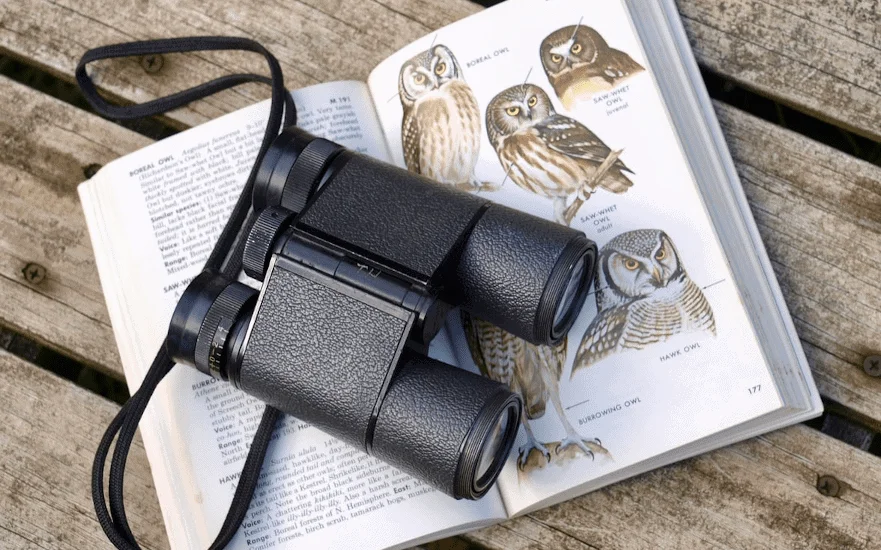 Article Summary: Best Budget Binoculars: Nikon 8250 Aculon 16×50 Best Mid-tier Binoculars: Nikon Monarch 5
Read More »
We are avid bird-watchers who recently retired, allowing us more time to travel the world. Fortunately, we have managed to visit numerous countries around Europe, Asia, and America. Watching and photographing birds has been a passion for many years and we are making the most of the extra time on our hands!