The climate in Florida differs across the state, in the northern and central regions of Florida the climate is subtropical with high humidity. Whereas south Florida has a tropical climate. 
Florida's rainy season lasts from may until October and has the highest temperatures across the year, peaking at 81°F.
Florida is a popular place for eagle enthusiasts, a lot of areas hosting live camera streams of eagle nests on the internet.
Florida has a total of 112 state parks, 3 of these are National Parks and another 20 are National Wildlife Refuges. 
One popular state park for eagle watching is Creek Preserve State Park, they are known for having a mated pair of Bald Eagles which return to the state park every year and nest close to Jacksonville. 
As well as this, Florida has some of the densest populations of breeding eagles. Let's have a look at these different eagles and where you may find them across the state.
What Eagles can be seen in Florida?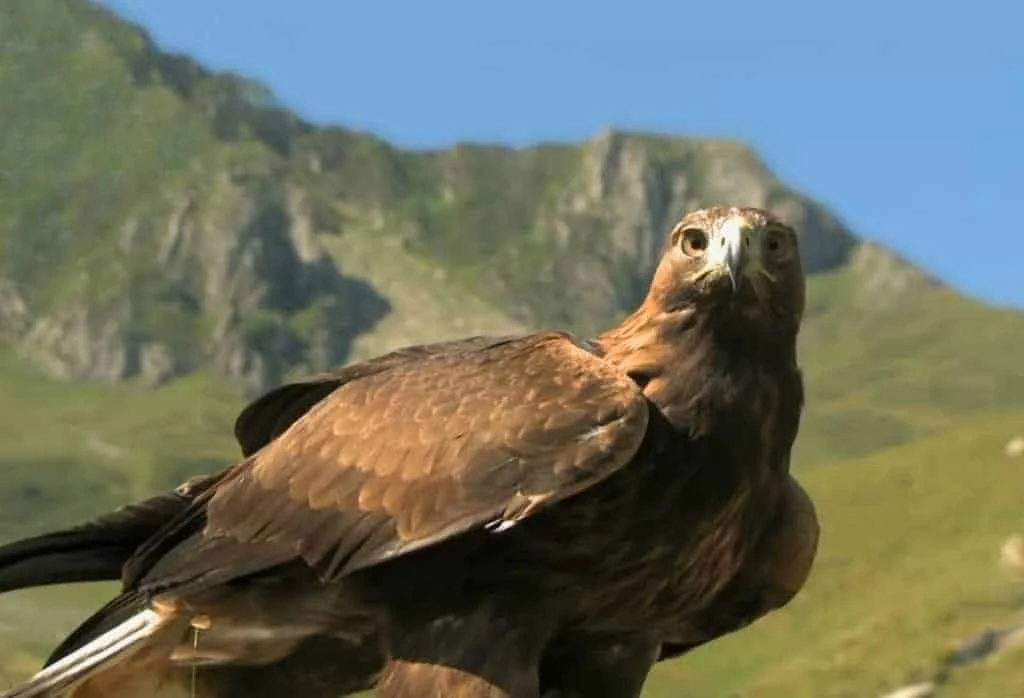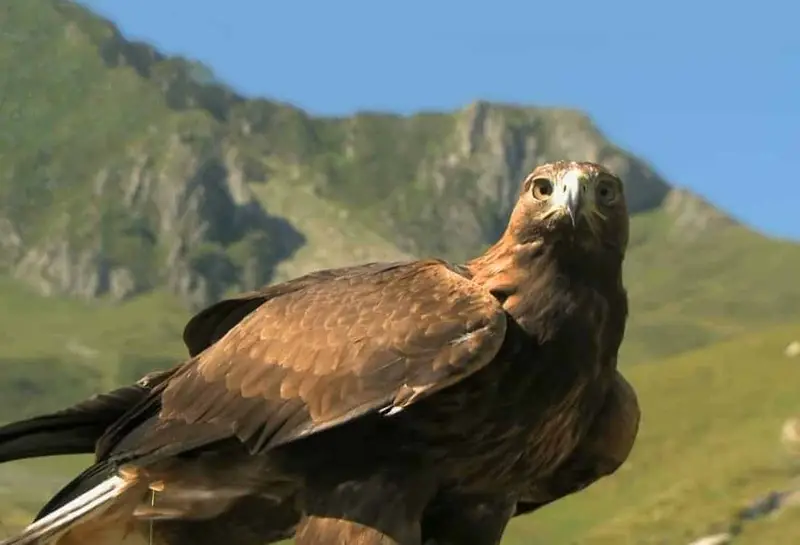 Golden Eagles are a large species of eagle covered in brown feathers. They have some white feathers on the underside of their wings and tail as well and a hooked yellow beak. 
These birds are the most widely distributed species of eagle, particularly across America. 
Golden Eagles have large territories, a mating pair of golden eagles can have a territory expanding across 60 square miles. These birds are monogamous and have, at times, been known to mate for life. 
They build their breeding nests in high places and will often use the same breeding place for several recurring years.
The best place to see Golden Eagles in Florida is in the Florida everglades and the Everglades National park. They are one of two eagle species that can be found in this state park. 
This state park has a large amount of flat open country which is perfect for spotting these eagles that prefer to stay in open spaces. However, Golden Eagles are still relatively rare to be seen in Florida.
The best time to see a Golden Eagle is in the months of spring, particularly march. Golden Eagle courtship does not have a set month, but in America it has most commonly been observed in March. 
This will be your best chance to spot one of these birds as they perform courtship rituals which includes flying with a rock, dropping it and then swooping down to catch it. 
As well as the month, the daily conditions are important for spotting eagles. You are much more likely to see golden eagles flying on cool and clear days as opposed to warm and wet days.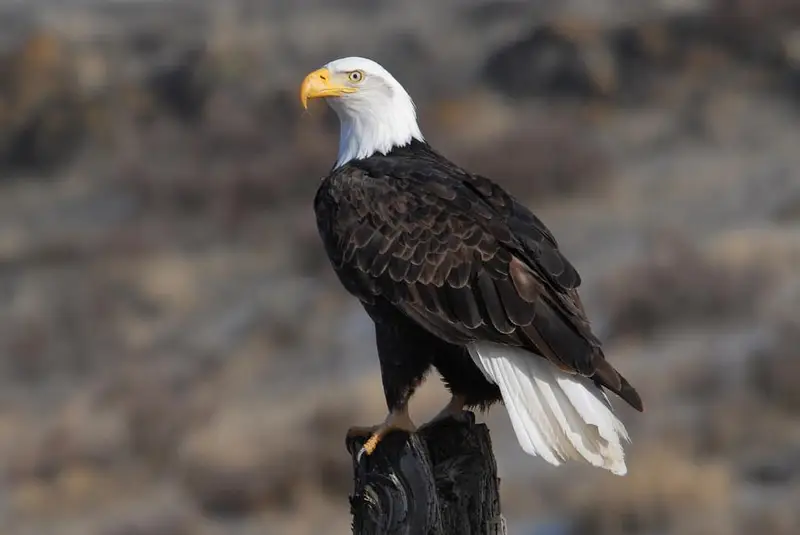 Mostly fish, some small birds and reptiles
The Bald Eagle is one of the most common eagles to be seen in Florida. Florida has an approximate 1500 breeding pairs of Bald Eagles, one of the densest concentrations of these birds across the USA. 
In 2008 the Bald Eagle was no longer classified as endangered but it is still under protection from The Florida Fish and Wildlife Conservation Commission since 1972. 
The Bald Eagle is known for its striking appearance. It has a large brown body with a white feathered head and a bright yellow beak. These birds nest in forest areas, usually ones that are close to large bodies of water such as lakes and rivers. 
They prefer tall coniferous trees so that they can search for prey from up high. 
Their courtship display is very unique and it involves the two birds cartwheeling to the ground whilst clutching each other's talons, only letting go to avoid hitting the earth at the last second.
Bald Eagles are one of the only two eagles to be spotted in the Florida Everglades, the other species being the aforementioned golden eagle. 
Another well known place for spotting these eagles is in Chassahowitzka National Wildlife Refuge. A lot of Bald Eagles make their nests in this refuge along the riverbank of Crystal River. 
Visitors even say they have frequently seen a pair of Bald Eagles nesting in a tree at the refuge's entrance.
The best time to try and see a Bald Eagle in Florida is during the winter months. Specifically from October to April. 
A lot of Bald Eagles will migrate to the warmer Florida climate for the winter, returning for their mating season which is in the spring. They usually move through the states during these months as well.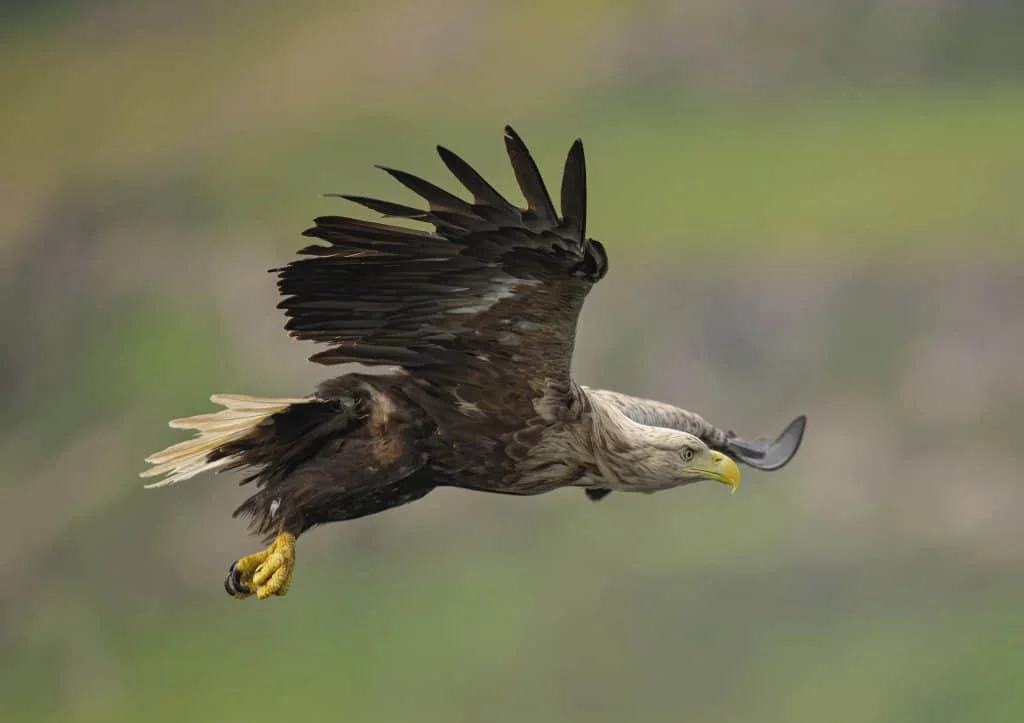 By Sonya7iv – Own work, CC BY-SA 4.0, https://commons.wikimedia.org/w/index.php?curid=90712877
Mostly fish, small mammals
As the name suggests, the White-Tailed Eagle is known for the striking white feathers that make up its tail. The rest of its body is covered in brown feathers. White-Tailed Eagles mate for life and will return to their same nesting spot year after year. 
Their nests are built in trees or on cliffs if they are available and a nesting spot will soon by taken over by a new breeding pair if the current inhabitants die. They are also quick to find a new mate if their current one perishes. 
The White-Tailed Eagle had to be saved from extinction by rapid reintroduction, largely done across the UK.
White-Tailed Eagles are closely related to bald eagles and whilst they take up similar niches, such as in Chassahowitzka National Wildlife Refuge, they are much harder to spot in Florida. 
In recent years they have become much more abundant across Europe than in the Americas, but when in Florida they will be found along coastal cliffs or in woodlands on the edge of large rivers.
The best time to spot a White-Tailed Eagle is from march to April. It is during these months that the breeding pair will incubate their eggs. This incubation lasts for 40 days and the birds alternate caring for the egg and hunting. 
In the spring is when you are more likely to see them hunting, soaring above bodies of water before catching their prey. 
During their breeding season they need to eat much more so you have a better chance of seeing them hunting in the spring months than you will in the winter months.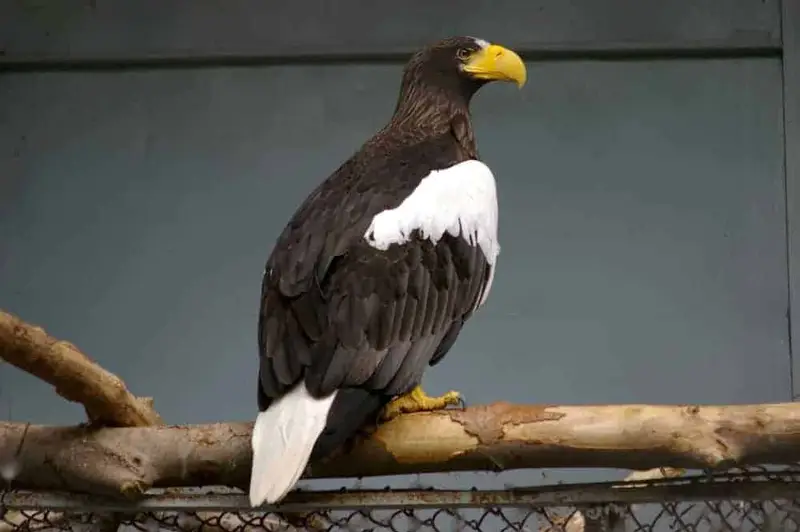 Mostly fish, some small mammals
Steller's Sea Eagle is a large species of eagle with a black body and white wings and tail. These birds have unique calls, which have not been studied in frequency, it is described as "ra-ra-ra-raura" and is produced almost like a bark. 
In the Steller's Sea Eagle, the females are distinctively larger than the males. Rather than having one nesting spot which it returns to, the Steller's Sea Eagle will build several nests along the tree lines, usually about 100m apart from one another. 
These birds are classified as vulnerable and under protection in Japan where they are most commonly found.
You are very unlikely to spot a Steller's Sea Eagle in Florida as they are native to Asia. However, there have been some cases of migration on which these birds will travel across to America, including Florida. 
If you ever spot one of these eagles in Florida, it will be along coastlines and riverbanks, with their nests being built in usually the much older and taller trees in the vicinity.
It is only usually adolescent Steller's Sea Eagles that are found in Florida. The best time to try and spot these birds is in the autumn months before their migration. 
They also feed much more frequently in autumn, dead salmon will occupy the rivers and these birds will eat them rather than catch live prey. If you're determined to try and see one of these birds, autumn is the best time to do it.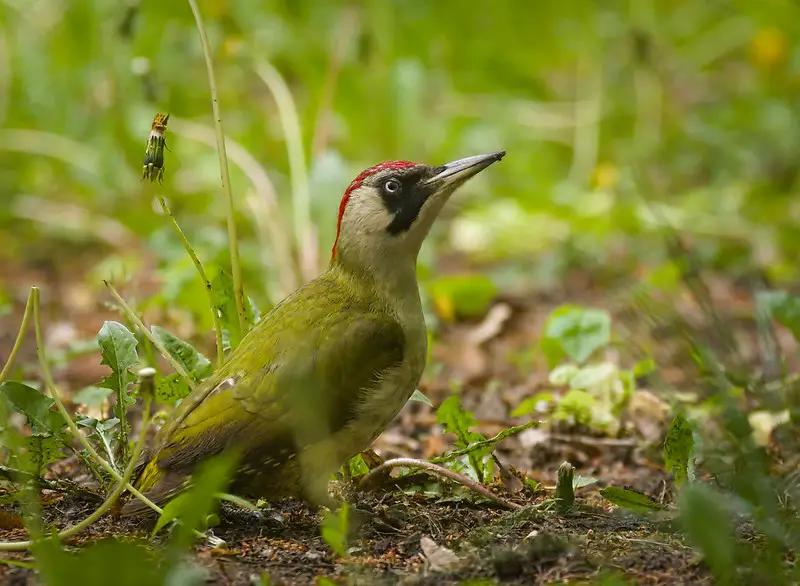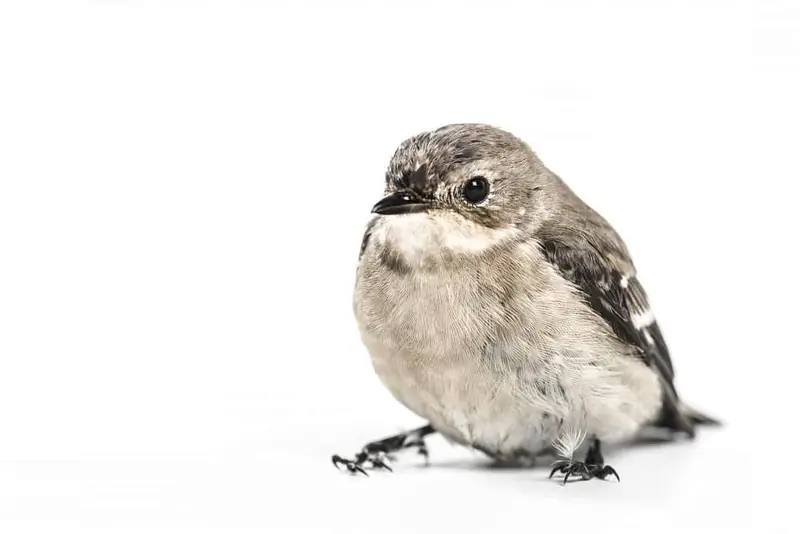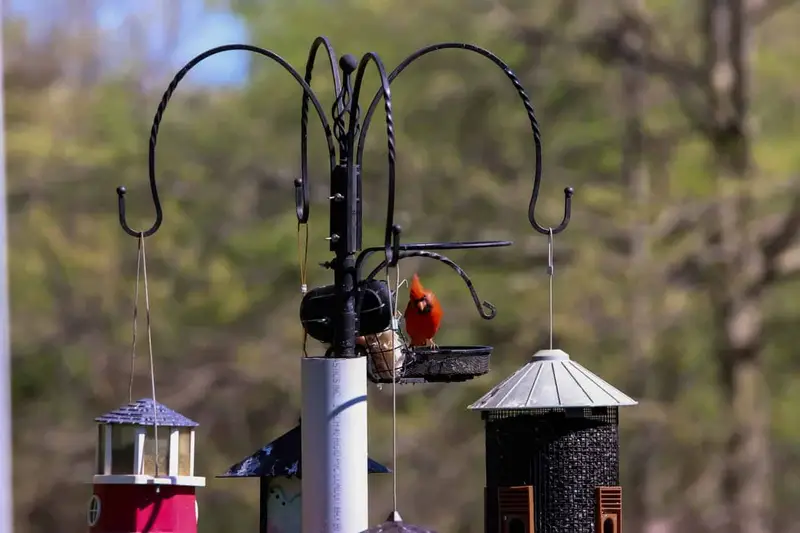 When you are looking to buy bird feeders, you will inevitably be met with recommendations
Read More »
We are avid bird-watchers who recently retired, allowing us more time to travel the world. Fortunately, we have managed to visit numerous countries around Europe, Asia, and America. Watching and photographing birds has been a passion for many years and we are making the most of the extra time on our hands!