Few hobbies can offer such innocent joy as bird watching. Many avid bird watchers consider it more than a hobby – a passion. However it can be enjoyed by people of all ages and experience. Everyone is equally delighted by the elegant dives of high flying predators, or quirky waddles of silly-named scroungers – bird watching has a charm to it that nothing else can come close to capturing.
The Netherlands is home to many rare birds, making it a must-see destination. Aside from the wintery walks and vibrant tulips of Flevoland, Holland offers an invitingly humble and friendly culture. From the city to the sea, here are 5 of the very best places to bird watching locations in the Netherlands.
What is the best bird watching location in Netherlands? 
1. Oostvaardersplassen
Every now and then, you'll stumble across the name of somewhere that looked as if it was coined by a cat jumping on a keyboard. Oostvaardersplassen is one of those places. Don't let the silly-sounding name deceived you, though – it is commonly recognised as one of the most beautiful places to go birdwatching in the whole of the Netherlands.
With a wonderful range of both native and migratory birds, Oostvaardersplassen is an incredibly aesthetic nature reserve, located very close to the ocean. Situated only 25km north-east of Almere, in the heart of Kitsweg, Lelystad, Oostvaardersplassen is a perfect destination with plenty of local distractions.
Eagle-eyed bird watchers can expect to see an assortment of wild birds, with over 80 recorded species inhabiting the reeds and marshes. With a keen vision, you may be lucky enough to see:
Blue Bearded Tit
White-Tailed Eagle
Bluethroat
Eurasian Woodcock 
Anyone looking to visit the magical haven that is Oostvaardersplassen should come prepared: the area is known for its swampy environment and stunning wetlands. Tourists should bring suitable waterproofs and wellies because once they arrive, they'll want to stay for as long as they can.
Whilst there is no particular 'best' time of the year to plan your trip, animal enthusiasts may wish to align their journey in order to see the non-aviary animals that inhabit the luscious landscape.
2. Amsterdam
Whilst it might not be your first thought for an idyllic escape, Amsterdam is in its own right, an excellent hotspot for bird watching.
Amsterdam is known worldwide for a plethora of reasons – some more suggestive than others – though bird watching is seldom considered a staple Amsterdam attraction. The truth is that Amsterdam is home to many rare birds.
Have you ever been so close to a heron that it's large stature casts a shadow larger than your own? Or hand-fed a goose in the middle of a busy park? Amsterdam curates these experiences amongst its vibrant streets, allowing you to watch the birds soar from the comfort of your hotel balcony.
You can expect to be up-close-and-personal with any of the following feathered friends:
Great Spotted Woodpecker
Heron
Cormorant
Egyptian Goose
Amsterdam is the gorgeous capital city of the Netherlands, resting just west of Haarlem, sitting comfortably against the ocean. The city is famed for its canal-side walks and incredibly detailed buildings – it makes an ideal city break for the avid bird watcher with a taste for culture.
Visitors should pack for a city break, making sure to prepare themselves as guided by the weather forecast. Waterproof clothing may be appropriate if you plan to take any boat trips, and you may wish to bring binoculars if you plan to observe from a balcony. It may also be worth checking local laws if you plan to feed the ducks, herons or grebes.
The city is elegant and inviting at all times of the year, so you can get the full experience regardless of when you visit. Just remember, you should always expect Amsterdam to be busy!
3. Noord-Brabant
Noord Brabant is actually an entire provincial region of the southern Netherlands, bordering both Holland and Belgium. Recognised by the bird watching community as a magical location to catch sight of rare woodland species, Noord-Brabant is a widely varied landscape, perfect to watch a selection of birds.
Noord-Brabant is home to a lot of habitats: paved cities with rising skyscrapers to deep forests and little lakes. For this reason, it is suggested to plan your route through the province to make the most of your journey.
One spectacular location in the southern region is the Biesbosch National Park; one of the largest national parks in the entire country, boasting miles of exceedingly rare freshwater tidal wetlands. This makes it a perfect spot to catch rare birds as they nest in the watery expanse.
Some birds that lucky observers may catch are:
Bluethroat
Great egret
Little egret
Sea eagle
Due to the significance of nesting in the national park, the best time to visit would be the recognised 'bird nesting season' of February-August.
4. Wadden Isles
Let's step away from the mainland of Amsterdam for a second to look into the wintery Wadden Isles. The picture-perfect landscape carries with it an awe-inspiring view, conjuring deep, forgotten emotion: a heartfelt statement of mythical Nordic landscapes.
From the glorious seabirds that swoop through the beachfront to the seagulls that wreak havoc on the sand, the Wadden Isles is a must-see place for any keen bird watcher.
The Wadden Isles consists of several islands placed just north of the Netherlands, serving as a year-round home for many local species and a temporary residence for some migratory visitors. Any tourists planning to visit the archipelago should be warned: there is an hour-long ferry that must be taken across occasionally violent water. Those that suffer from seasick should come prepared!
Whilst the isles are an attractive destination all-year-round, bird-watchers may enjoy the spring and summer the most, as this is when you are most likely to see some rare breeding birds, such as:
A variety of tern
Redshank
Lapwing
Avocet
Godwit
The Wadden Isles can often appear too good to be true with its pristine, inviting waters, rare breeding birds and empty beaches. All visitors should consider the weather: as this is one of the northern-most parts of the Netherlands, it is likely to be cold throughout the whole year. Come prepared, bring a coat!
One other reason to visit the Wadden Isles is the annual bird festival held there every year. Taking place this year in April, the Wadden bird festival (held in Texen) is a superb reason to head out and connect with likeminded people. 
5. Zeeland (Oosterschelde)
Another island province, Zeeland is the most western region of Holland, facing out over the North Sea towards the UK. This puts it in a prime position to watch migrating birds as they weave in and out of formation through the blue skies above.
Zeeland is home to the renowned national park of Oosterschelde, a unique area in the way that it has an open connection to the sea. The park itself is dominated by rich grassland and sandy shores, attracting not just elusive avian life, but sea mammals too. In fact, Oosterschelde is known for its underwater population and a large community of seals.
Birds will still thrive in these conditions, as there is an abundance of food and shelter. It also makes for outstanding breeding grounds, with many ocean species and European breeds settling for the breeding season!
Those choosing to visit Oosterschelde will be treated to wonderful views of:
Oystercatcher
Plover
Bar-tailed godwit
Barnacle Goose
Little Tern
Black-headed gull
One advantage over this open national park is that there are plenty of places to observe the wildlife: from viewing screens, cabins and towers, there will be ample opportunities to sit and watch.
Winter is arguably the best time to visit Oosterschelde, as this is when you are most likely to see birds seeking warmer weather over the winter months. Make sure you wrap up warm, as the frozen lakes are bitter and the cold wind will bite.
Packing up
The time of year will make a huge difference on which wildlife you will get to see, so you should research the areas based on which time of the year you plan to visit. If you're eager to sit and listen to the hungry calls of nesting birds, maybe the breeding season is what you're looking for.
If, however, you prefer the solace of the winter months, then you can sit atop the many watchtowers in the Oosterschelde national park, to watch as our flying friends rest ashore, seeking warmer weather for the colder times of the year.
Regardless of when (or where) you choose to go, make sure to bring everything you think you might need, as safety should always be a priority. Why not bring some cleaning supplies to clear away any leftover rubbish? You might even end up encouraging more visitors over the next season.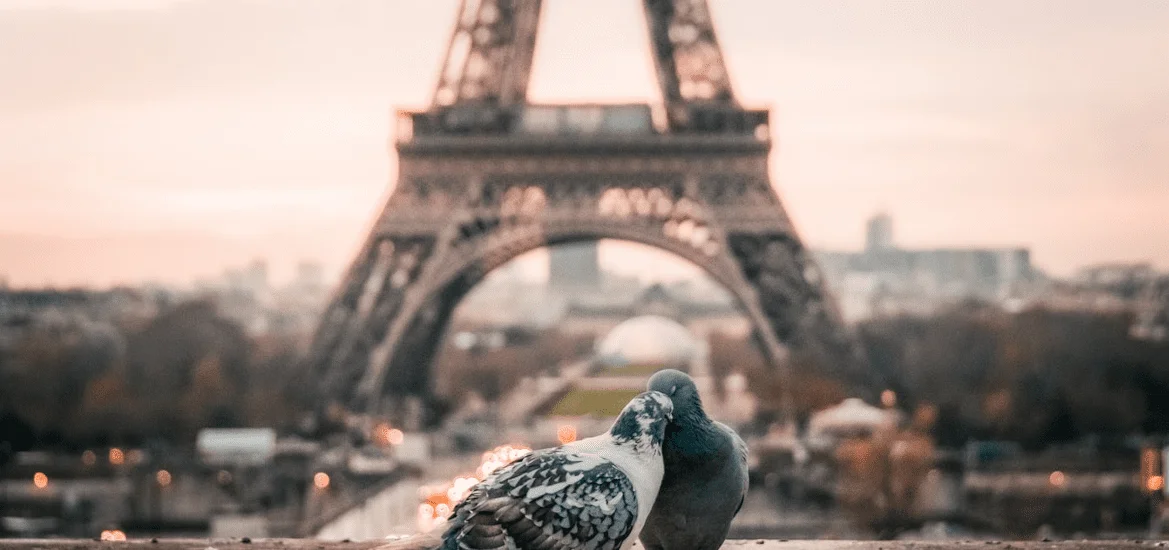 For those who love birdwatching, the beauty of the hobby is that you can enjoy
Read More »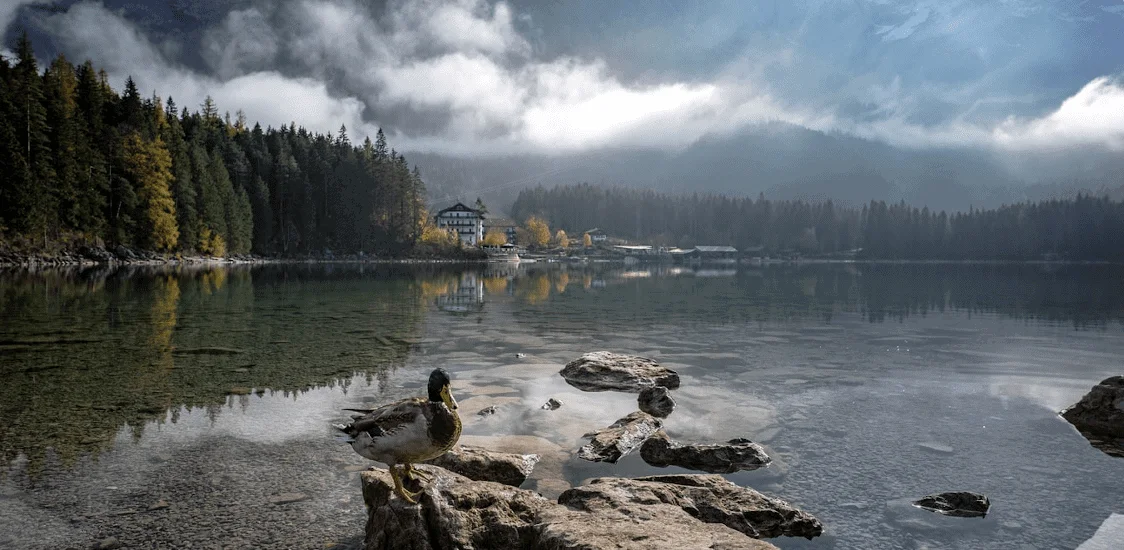 Portugal is an exquisite country for bird watching, with over 93 bird reserves to show
Read More »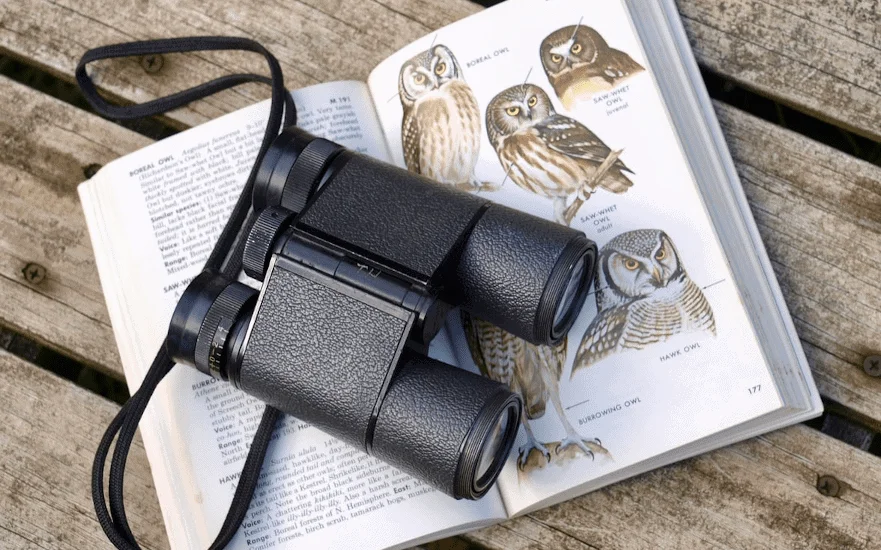 Article Summary: Best Budget Binoculars: Nikon 8250 Aculon 16×50 Best Mid-tier Binoculars: Nikon Monarch 5
Read More »
We are avid bird-watchers who recently retired, allowing us more time to travel the world. Fortunately, we have managed to visit numerous countries around Europe, Asia, and America. Watching and photographing birds has been a passion for many years and we are making the most of the extra time on our hands!