(a) - National Geographic: Field Guide to the Birds of North America
National Geographic have a world-renowned reputation as experts in all areas of nature and it's no wonder that their book has sold over 2.75million copies. The book covers over 1000 bird species of North America with beautiful hand-painted illustrations. This book is a must have for any keen birder of North America or Canada. Its content is comprehensive and detailed however it has a clear tone which is fantastic for beginners.  
(b) - National Audubon Society Field Guide to North American Birds
Just as National Geographic have a famous reputation, the National Audubon Society is a powerhouse in the bird watching world. The book has two version: A Guide for the East and a Guide for the West of North America. The book is not dissimilar to that of the National Geographic as it extensively covers the bird species found throughout North America. The book however is much more portable and more appropriate for use in the field. 
(c) - National Geographic Backyard Guide to the Birds of North America
If you're thinking of attracting birds to your back yard this is the book for you. Wherever you live: urban, countryside or a high rise building this guide will give fantastic tips and advise on attracting birds to you. The book is easy to follow and has rich illustrations – a fantastic purchase for anyone interested in turning their yard into a bustling bird habitat. 
(d) -Effin' Birds: A Field Guide to Identification
Effin' Birds is a casual and humerus take on everything about bird watching. The book contains never seen before birds, field notes, jokes and insults that will have any avid birdwatchers laughing. This is a fantastic book that takes a light-hearted approach to bird watching and is filled with nuggets of humor and tips about everyday life – a perfect gift for any bird watchers who enjoy a laugh. 
An avid bird watcher's kit is not complete without a pair of binoculars. Binoculars can give a bird watcher a glimpse of a bird that might be out of range for the human eye but more importantly they allow for silent bird viewing that will not disturb the wildlife. However, choosing the best binoculars can be tricky if you are unfamiliar with some specifications. 
Some key specifications are:
Magnification – Magnification is the amount of zoom on the binoculars. A magnification of about 10x is perfect for bird watching in most areas however if the birdwatcher is located around large and expansive planes a little more magnification might be more appropriate. 
Lens Diameter – Lens Diameter is often mentioned along side magnification. All binoculars will state that a binoculars is '10×32′ for example. The number 10 states the magnification while the '32' is the lens diameter. A large lens diameter will allow more light to enter the prism and will result in greater image quality however it does come at the cost of weight and portability. 
Eye Relief – Eye relief is the distance that the eye must be placed from the binoculars. This is an important statistic for anyone who wears glasses as you will require a higher eye relief to accommodate for the glasses. However, some higher end models will often have adjustable caps. 
Lens Type – There are four types of lens, the types are listed below in order of quality, with the lowest quality lens type on the top:
Coated: A single layer on at least one lens.
Fully-Coated: A single layer on all air-to-glass surfaces.
Multi-Coated: Multiple layers on at least one lens.
Fully Multi-Coated: Multiple layers on all air-to-glass surfaces. 
In summary our best binoculars for each categories are:
If you're buying a gift for an avid bird watcher it is likely that they might already own a bird feeder. However, different types of bird feeders will attract different types of birds. Here are a few different types of bird feeders that would be great addition to any bird watchers yard!
Nectar feeders attract an array of some of the most beautiful birds in the world. The most popular bird that uses nectar feeders is the hummingbird. The beautiful birds require the calorific nectar to satisfy the high energy demands of their beating wings. Other birds include the elusive Goldfinch, Chickadees and Orioles. Nectar can also be made easily in your own home with 1 cup of white cane sugar and 3 or 4 cups of spring water.
Suet is the tastiest and most desired food for the majority of birds. Suet is high in fat and calories and is a tasty but also crucial source of food for birds in the winter time. Suet allows birds to build up their fat storage before migrating. Suet are placed in specialist feeders that often block out larger birds who tend to dominate suet feeders. The feeder shown above has a protective cage which will allow smaller song birds to feed while keeping bully birds away. 
Window feeders are somewhat specialist but can be a fantastic gift. These feeders attach to windows by strong suction cups. These feeders are perfect for those who live in urban areas or with limited yard space. These feeders can create a beautiful view from any window. 
(d) - Squirrel Proof Feeder
Although beautiful, squirrels are the bane of a bird watchers life. They are notorious for stealing food from bird feeders and often scaring smaller birds away. Squirrel Proof Feeders are more expensive than conventional feeders but they do a fantastic job of keeping squirrels away from your precious feed. The feeders are built with weight sensitive perches that will activate under the weight of a squirrel. When activated, small doors will cover the feeding locations and in turn stop the squirrels from feeding. 
Bird houses are appreciated by a wide array of birds. Shelter can be hard to come by in the winter months and bird houses can offer valuable cover for birds. In addition, bird houses are often cute and look great in any yard.  Some bird houses are free and some hang from other items – all types offer valuable cover for different species of birds. Choosing a bird house is based off personal preference as there isn't much that separates them! Here are some ideas for you: 
Wingspan is an incredibly popular bird watching board game that has received rave reviews – it currently has a 5* rating on Amazon with over 600 reviews. It's a competitive game made for 1-5 players. You draw a bird species card from a pack of 170 different birds and look to chain powerful combinations in your habitat with the help of eggs, food tokens and bird feeders. 
It's a fun and competitive game for all ages and is a fantastic way of learning about different species of birds for everyone in the family. 
6. Bird Watching Themed Items
A bird identifier is used to recreate any bird sounds you might have heard in your backyard or while bird watching. This little portable device has 40 unique bird calls that is great for learning the call of each bird. Its a great little gadget for all ages and is a fantastic way of getting everyone in the family involved in bird watching. 
The majority of bird watchers take with them a note pad while bird watching. It's great to record birds you have seen and heard or note down a description of a bird that you don't recognize. One of the issues with traditional note pads is that they are easily damaged in the rain or after being dropped on the ground. I'm sure all bird watcher would agree that mother nature is not always on our side when bird watching. A waterproof notepad like this is a simple and cheap gift for any bird watcher. 
A camera may seem like a somewhat general gift for a bird watcher however there are cameras on the market that are better at zooming in and capturing birds in flight due to a few crucial specifications. A camera may be an expensive gift but it is a fantastic way for avid birdwatchers to capture those memorable experiences while bird watching.
Some key statistics to look out for when purchasing a camera for a bird watcher is: 
FPS (Frames Per Seconnd) – Frames per second is a statistic that shows how well a camera takes pictures of moving objects. Cameras will have a 'burst rate' which means that a number of pictures can be taken per second. The higher the burst rate, the best the camera will be at shooting fast moving objects.
AF (AutoFocus) – Many different brands will market their autofocus with fancy commerical names however it is still an important metric. A fast focusing camera is a must for bird watchers. Any hesitation may lead to missing an opportunity at capturing a bird. 
Low-Light Peformance – This statistic is exactly what it sounds like. This is an important stat for bird watching as pictures are often taken in dense woodland areas which can have reduced light. 
A summary of our article on the best camera for bird watchers are the cameras below:
Bird baths are a great addition to any yard. They offer birds a clean source of water to drink and to bathe which can be difficult in residential areas. In addition, running water is a fantastic way to catch the sharp ears of backyard birds. Birds often seek water by its sound rather than its sight. Water fountains can be expensive but any bird bath can be turned into a running water feature by using solar powered water pumps that harness the energy of the sun to produce running water. 
There are no bird baths that particularly work better than each other however they can attract different types of birds. Elevated and shallow water baths will attract smaller birds while low-standing water baths can attract Quail and even Wild Turkeys. Here are some of our favorite styles:
Already own a bird house?
Offering a bird valuable shelter in the form of a bird house is a fantastic way of keeping nature around your home healthy and vibrant. However, wouldn't be nice to see who uses your bird house?  
Cameras that activate with motion sensor are a fantastic addition to any bird house. Placed in the corner, the camera will trigger when any bird visits the house. If you're lucky enough, you can capture a nesting bird and follow their journey as they hatching young chicks. 
In addition, these could be placed by bird feeders too. You can check out the video files at the end of the day to see which avian friends have visited the yard today.
This is a fantastic gift for anyone who enjoys gadgets and this popular Victure Trail Camera comes at a very reasonable price. 
Just like any outdoor activities, bird watchers require appropriate clothing. There isn't anything particular a bird watcher requires over other activities such as hiking however some items are key. Waterproof jackets, rugged walking boots, camouflage hat and some nice thick socks are just some ideas for some key items for any active bird watchers. 
What is a spotting scope?
A spotting scope is a compact and portable telescopes design for horizontal viewing. These are not telescopes you would use to search for star constellations, these are scopes made for observing nature and birds in particular.
Why a spotting scope over binoculars ?
Spotting scopes are for long-distance viewing – much longer than binoculars. They also provide clearer images and perform better in low-light. Spotting scopes are for those who view obscure locations such as cliff-nests, shorebirds or in large open fields. Scopes will come with a tripod that produces a stable picture that binoculars can't offer. Scopes are also a lot easier to use for beginners and experts and can be a great way of engaging the kids who can sometimes struggle to see well through binoculars. 
What are important specifications on a spotting scope?
Magnificaiton – A scope should be somewhere between x15 and x60 zoom. Below x15 is a little small and an argument could be made to use binocualrs for this range. Anything above x60 can be difficult to handle and also produces poorer image quality in low light due to the narrow the field of view becomes. 
Objective Lens (Aperture) – The larger the lens, the more light that is used, the better the image quality. Most birding scopes are around 50mm – 80mm in diameter. Larger lenses weight more and tend to be more expensive however they do produce better quality images on the whole. 
Exit Pupil – This measures how bright the image is in the spotting scope. As a general rule of thumb you tend to aim for a exit pupil distance of 1.3mm or more. 
17. Bird Items for the Home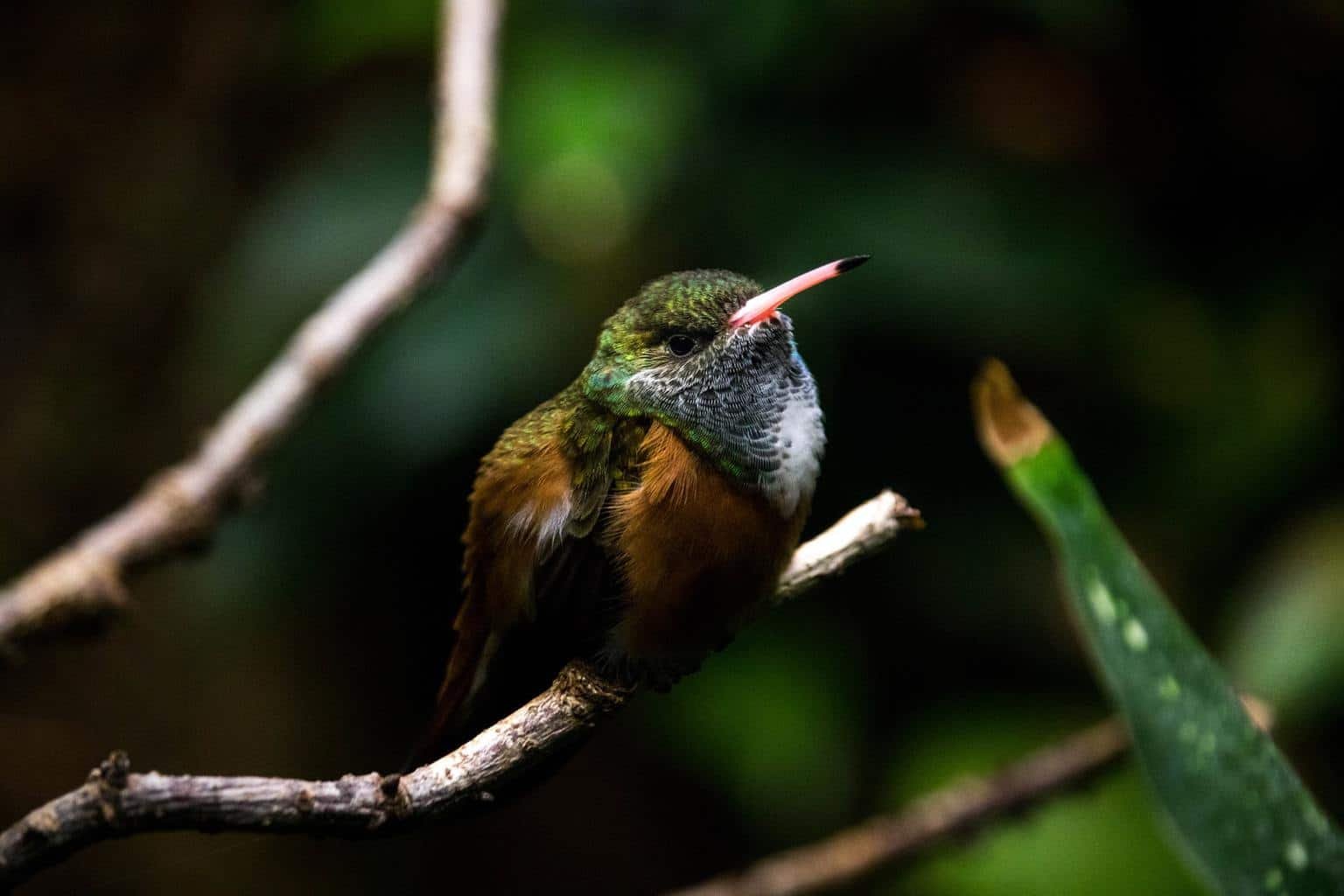 There are only 5 different species of hummingbirds that have been recorded in Michigan. These
Read More »
Have you just spotted a green–bellied bird in your yard? From tropical parrots and parakeets,
Read More »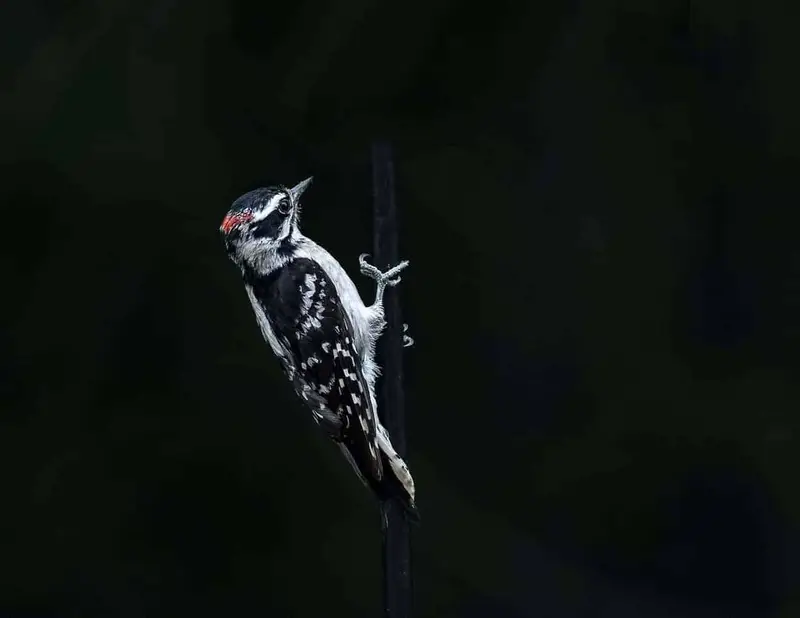 North Carolina is a wonderful state known for its unusually mild weather. The North Carolina
Read More »
We are avid bird-watchers who recently retired, allowing us more time to travel the world. Fortunately, we have managed to visit numerous countries around Europe, Asia, and America. Watching and photographing birds has been a passion for many years and we are making the most of the extra time on our hands!